You are here
Goudurix
Are you a real risk-taker? Then you'll love this roller coaster and every one of its seven loops!
It all begins with a gentle climb, perfect for admiring the scenery... But that won't last long! After plunging back to earth at over 75kmph and racing through seven loops, each one crazier than the last, you won't know which way is up! They don't call Goudurix one of the most head-spinning coasters in Europe for nothing... Viking's honour!
Tips from Panoramix
Are your children shorter than the minimum height? No problem... You can enjoy the attraction one at a time, without queuing again!
Woah, messy hair! Don't bother with a fancy blow-dry.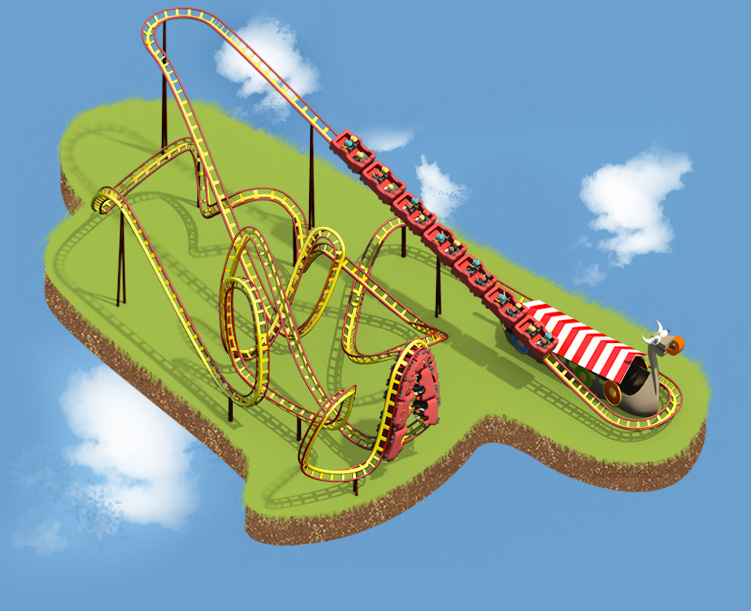 Tips from Panoramix
Vos enfants n'ont pas la taille requise ? Aucun problème… Profitez de l'attraction chacun votre tour, sans refaire la file d'attente !
Waouh, ça décoiffe ! Brushing déconseillé.
Welcome to the Viking realm,
Where bravery is your best asset.
Goudurix? Whoever invented that one must really have been out of his mind...
Similar attractions
Thrillseekers, step this way!