You are here
OzIris
With your feet dangling below you and your head in the clouds, you're not going to land any time soon!
On OzIris, our inverted coaster, you'll find yourself zipping along at over 90kmph, 40 metres off the ground! With vertical loops, sidewinders and hairpin turns... you'll be lost for words (not to mention hieroglyphics)!
Tips from Panoramix
Fasten your seatbelts... and tie your shoelaces! Leave your flip-flops at home.
Are your children shorter than the minimum height? No problem... You can enjoy the attraction one at a time, without queuing again!
The Rapidus game on the official Parc Astérix application will suddenly make queuing much more fun!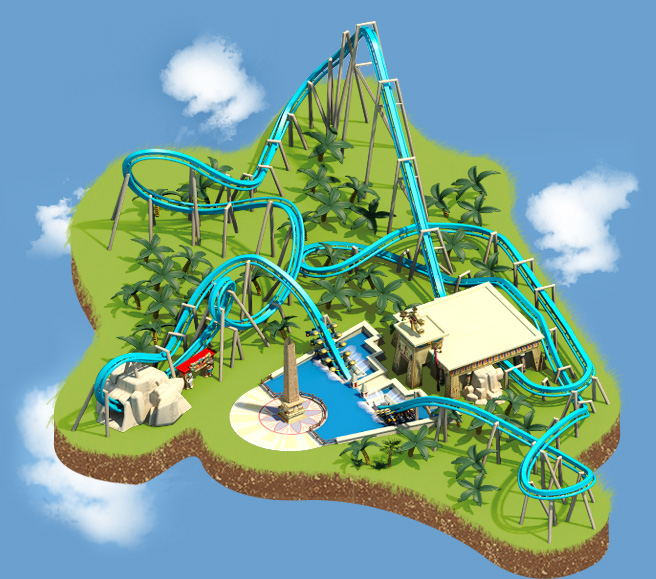 Tips from Panoramix
Attachez vos ceintures… et vos chaussures ! Tongs déconseillées.
Vos enfants n'ont pas la taille requise ? Aucun problème… Profitez de l'attraction chacun votre tour, sans refaire la file d'attente !
Avec le Jeu Rapidus de l'application officielle du Parc Astérix, les files d'attente vous paraîtront plus amusantes !
Where you will be hypnotised.
The sky is too high, the earth is too low: only my nose is the right height.
Similar attractions
Thrillseekers, step this way!