You are here
Tonnerre de Zeus
Here's a challenge from Zeus: can you handle a dizzying descent from Olympia?
Set off on a stunning circuit 30 metres high and reaching over 80kmph! Thunder along at the speed of lightning through ups, downs, spirals, humps and break-neck turns, all under the mocking gaze of Zeus himself.
Tips from Panoramix
Are your children shorter than the minimum height? No problem... You can enjoy the attraction one at a time, without queuing again!
The Rapidus game on the official Parc Astérix application will suddenly make queuing much more fun!
Woah, messy hair! Don't bother with a fancy blow-dry.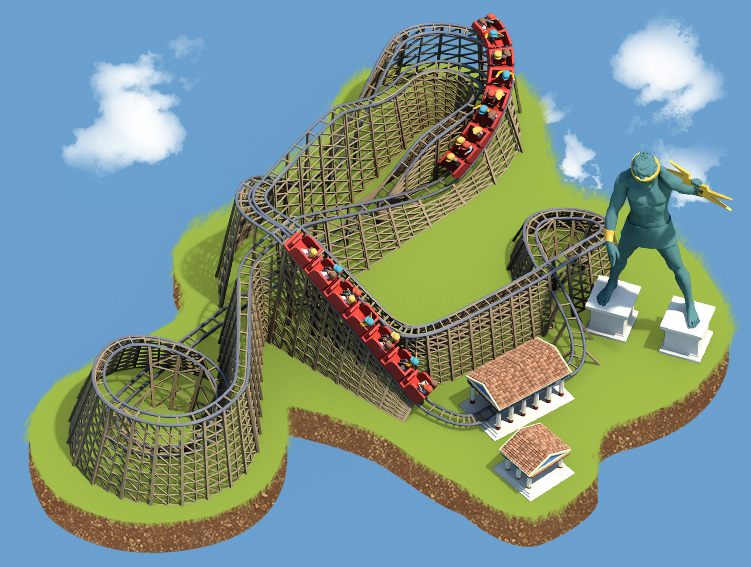 Tips from Panoramix
Vos enfants n'ont pas la taille requise ? Aucun problème… Profitez de l'attraction chacun votre tour, sans refaire la file d'attente !
Avec le Jeu Rapidus de l'application officielle du Parc Astérix, les files d'attente vous paraîtront plus amusantes !
Waouh, ça décoiffe ! Brushing déconseillé.
Where a thunderbolt is coming your way.
I came, I saw, And Zeus conquered me!
Similar attractions
Thrillseekers, step this way!