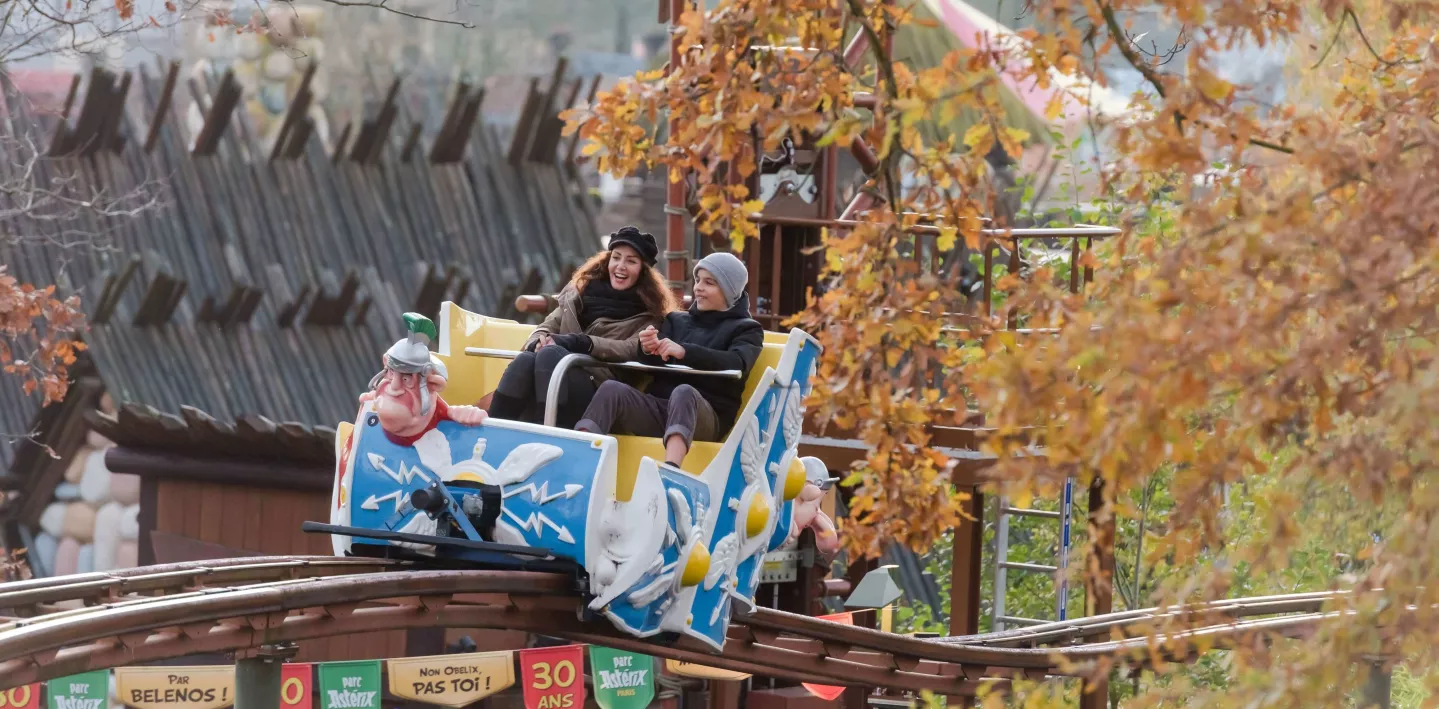 Les Espions de César
Your mission, should you choose to accept it: steal the recipe for the magic potion from right under Panoramix's nose. Quick! Hop into your chariot to discreetly spy on the old Druid out gathering plants.
YOU'LL BE PEDALLING LIKE MAD – LITERALLY!

Take a seat in one of the pedal chariots on the Espions de César monorail circuit to spy on Panoramix. As you're about to find out, the old man is still very nippy. Make sure you don't pedal round in circles!
AS A FAMILY

Because you don't even have to be 1 metre tall to come and bait good old Panoramix! Mount the attack on the old druid with all the family!
During the Gallic Christmas period, the attraction closes its doors at nightfall.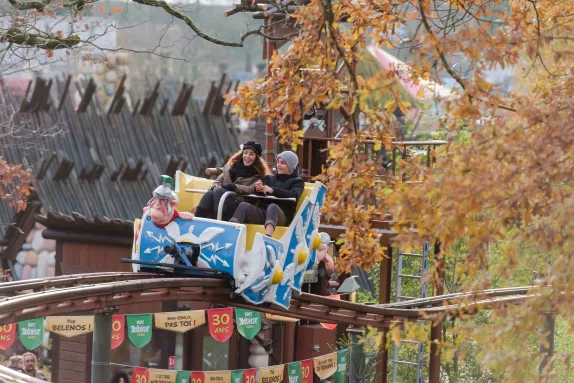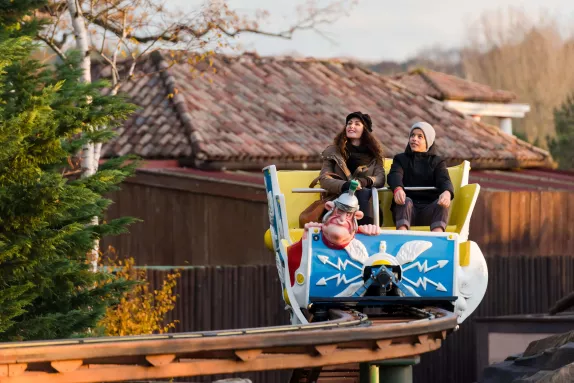 EXCITEMENT
Giggles guaranteed
DISCOVERY
A gentle trip around the Park
The Breton intelligence services are on their guard…

Since Caligula Minus revealed the existence of the magic potion to the Romans, they've been on full alert! What about you? Will you be able to outsmart the Armorican secret service?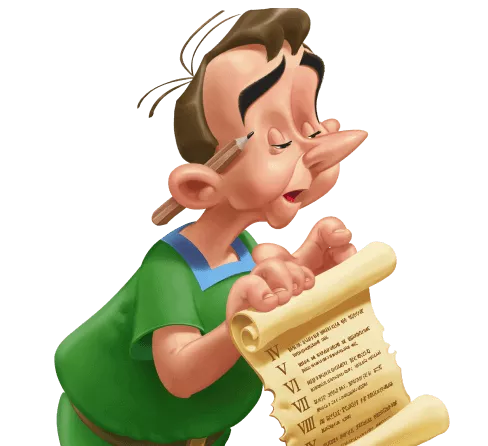 ON THE LEFT
AFTER THE MENHIR
See map