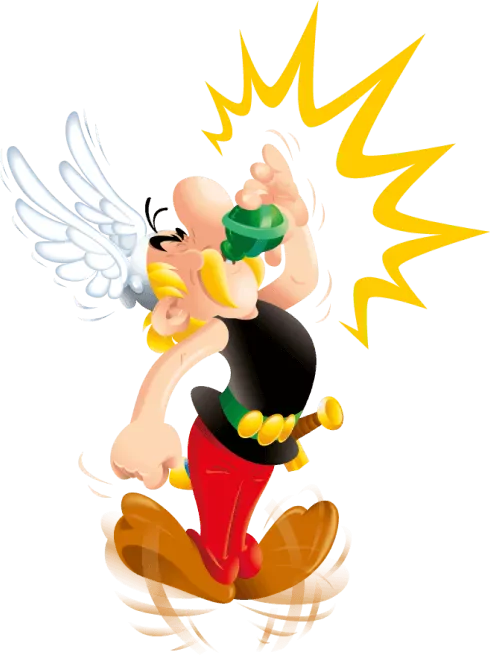 Asterix and perils
At the start of a busy day, Asterix always asks Panoramix to add one special ingredient to his potion: adrenaline. And, guess what? We've got it in bucketloads for your teenagers. Watch them as they set off to conquer our rollercoasters. You'll soon see. Even without the potion, the ingredient works its magic. But keep it under your hat! If Caesar knew, he'd eat his crown!
By Toutatis, I choose this adventure
By Toutatis, I choose this adventure
FOR STARTERS...
In Parc Astérix, we love getting on our high horse but it's only for the bravest! Do your big kids like taking risks? Just as well. We've got some dizzying thrills for them, not to mention spills. And don't rely on the Gauls or the Romans to stop their heads spinning!
... FOR WHEN YOU GET A BIT PECKISH...
Thrills make you hungry! But Asterix has cooked up a storm to give your youngsters plenty of pizzazz. And we're not just talking pizzas. Sandwiches, burgers, take-out or eat-in. At Parc Astérix, you're spoilt for choice!
... AND THERE'S MORE…
Are your teenagers fully fuelled up? Just as well! They'll need plenty of energy to face the chicanes, drops, bumps and rapids that our attractions have in store for them! To say nothing of Obelix, who is always looking for a helping hand to deliver his menhirs.