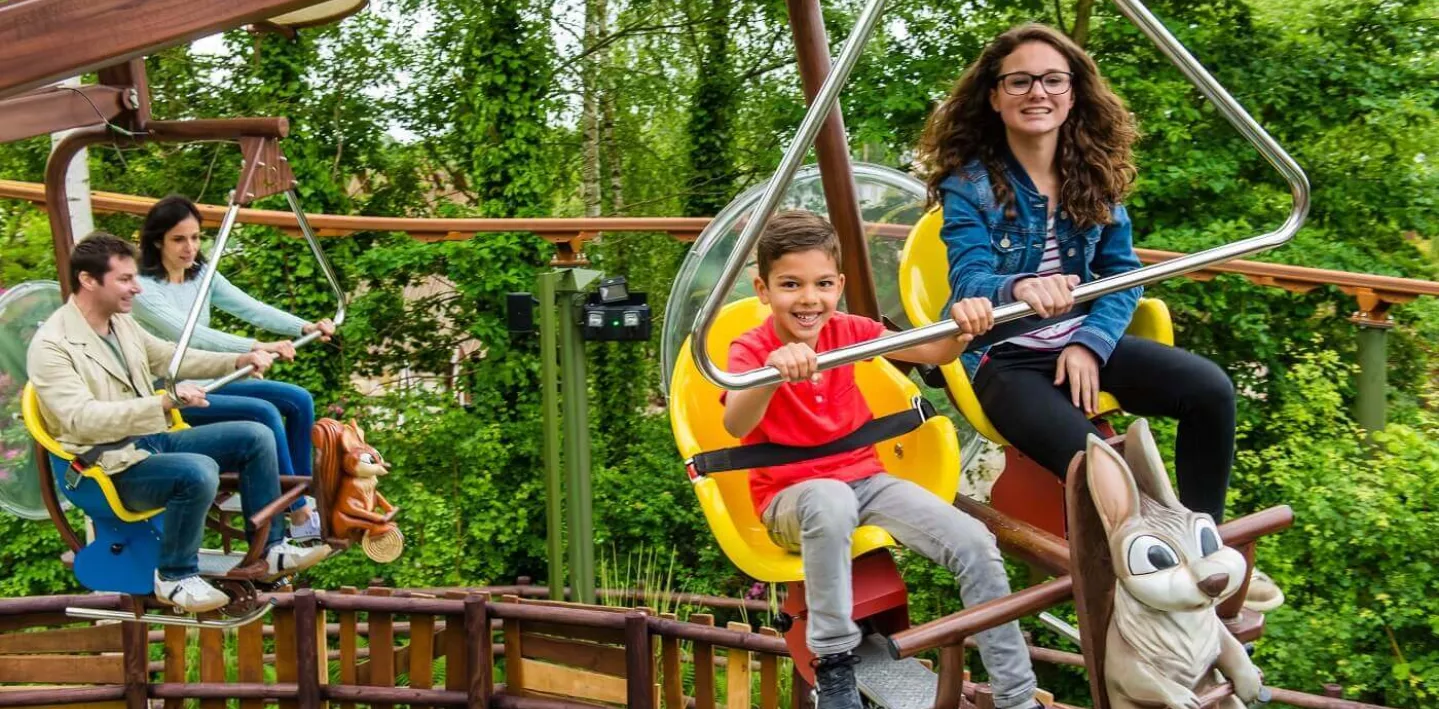 Aérodynamix
Do you dream of being able to fly? So, what are you waiting for? Climb on these weird flying bikes designed by Aérodynamix. Taking to the skies couldn't be easier. Just pedal fast, very fast. You don't even need any magic potion…
Bienvenue chez les Gaulois
DON'T LEG IT TOO HARD!

Dash over to our Gaul zone to discover the druid Aérodynamix's latest invention. Ride bikes with propellers whose altitude varies according to how fast you pedal. By Toutatis, this'll be quite athletic!
FOR ALL THE FAMILY

This attraction awaits you with or without your Young Gauls for a captivating journey above the Park!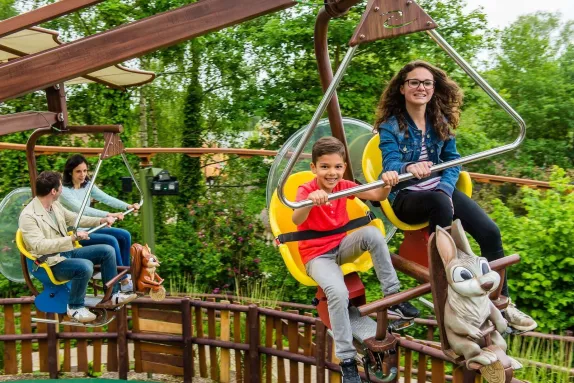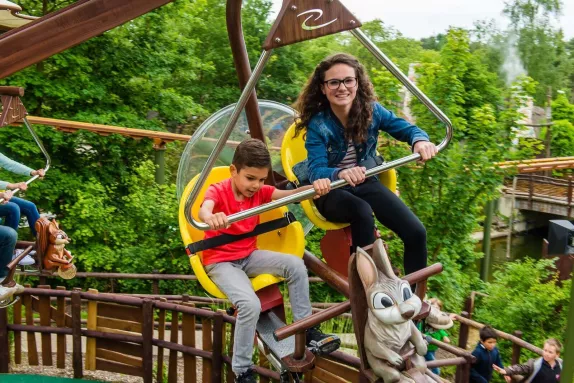 SPORTY
You have to pedal to fly
The Romans don't know this but…

It was when the druid Aérodynamix saw them flying through the air after being hit by the Gauls that he got the idea of building a machine to send lil' legionaries flying through the air. But there's no violence here, just muscle power! Ready for the challenge?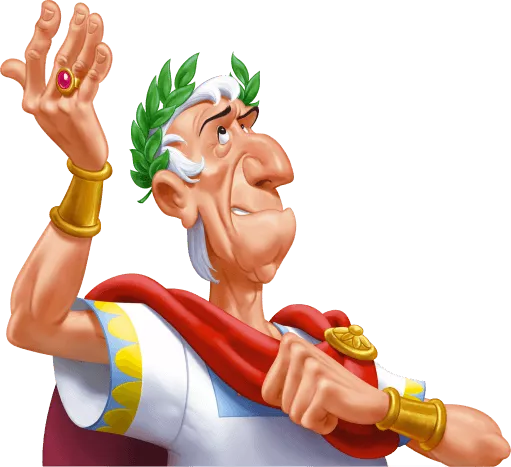 ON THE LEFT
AFTER THE MENHIR
See map