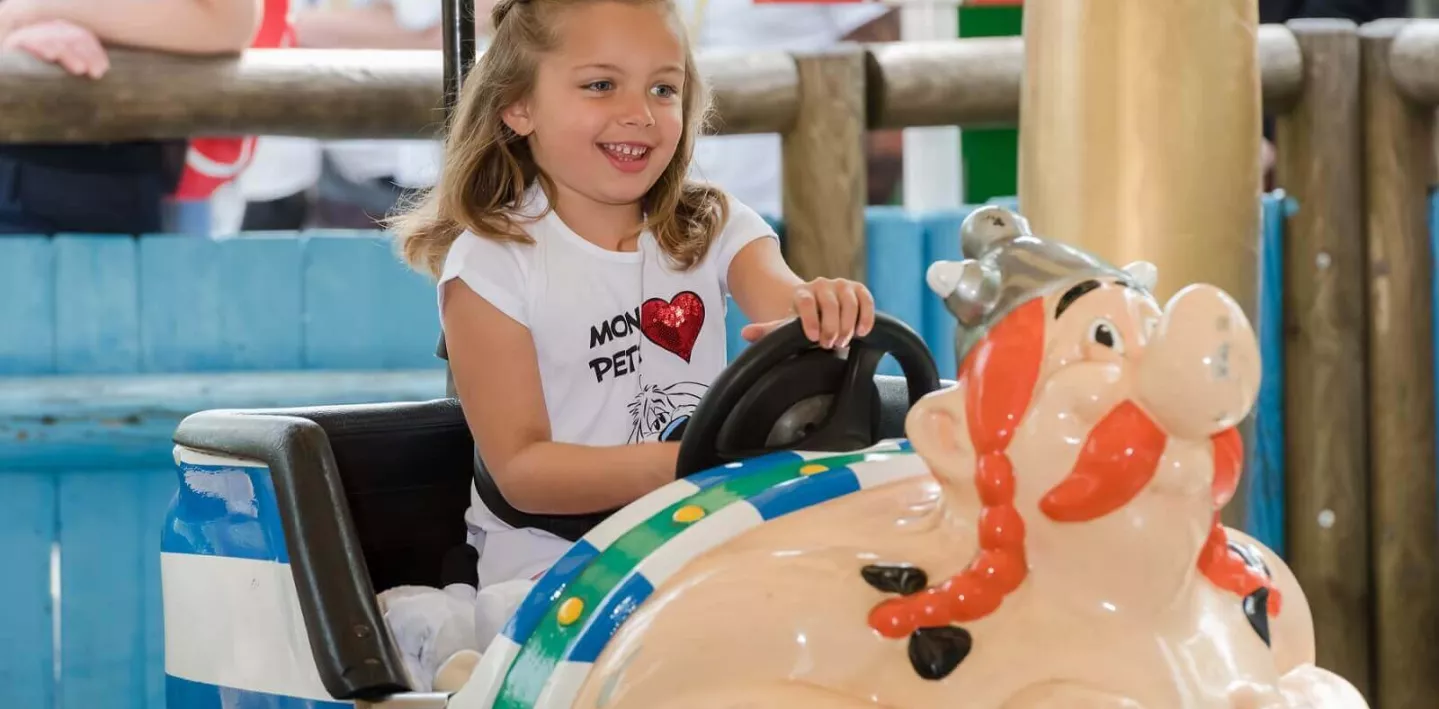 Les Petits Chars tamponneurs
Asterix and his friends need your young Gauls to fight off the Roman invaders. Pop them into the dodgems as fast as you can. They won't be defeated, our engines are boosted with the magic potion! Ready for action?
Bienvenue chez les Gaulois
AND THEY'RE OFF!
Parked in the Gaul zone, our dodgems are ready and waiting for your young Gauls to launch the attack. With this junior version of dodgem cars, it's totally safe to let off steam!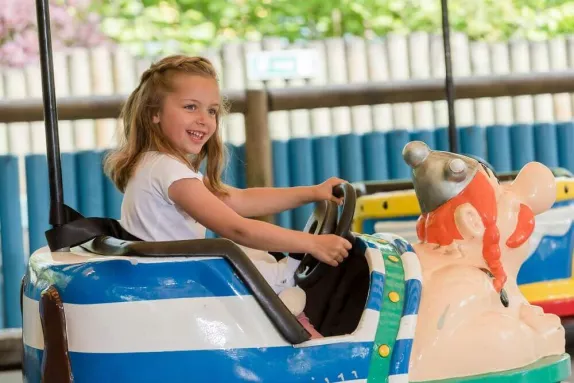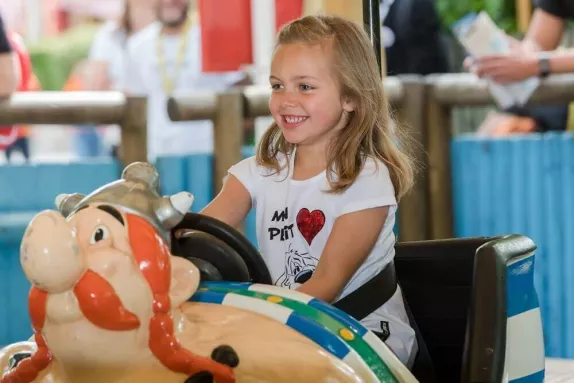 The adventure for young Gauls!

At Parc Astérix, it's not just big Gauls who get all the thrills! This attraction specially for children lets your kids get behind the wheel just like the grown-ups and have the adventure of their dreams!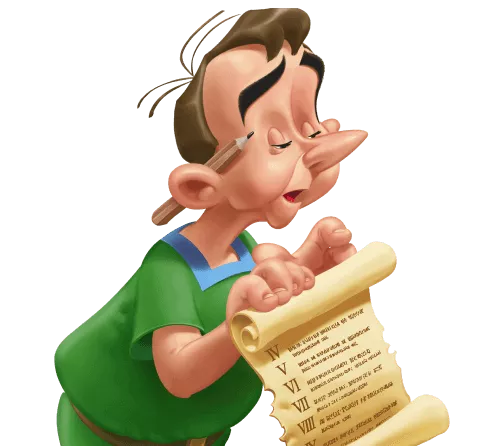 ON THE LEFT
AFTER THE MENHIR
See map