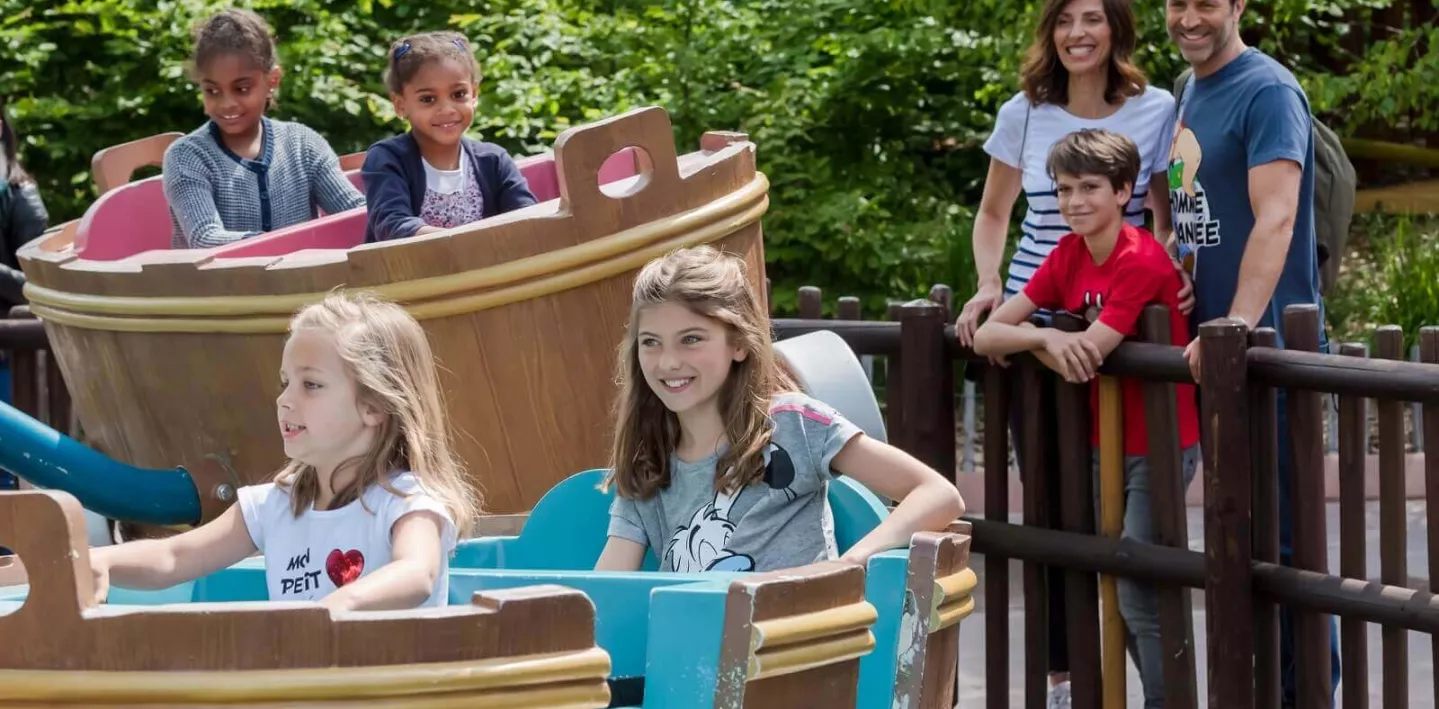 Lavomatix
When you leave this attraction, make sure you give its crazy inventor a good dressing down…
Bienvenue chez les Gaulois
COME ON, JUMP TO IT!
Head for the Gaul zone and this merry-go-round like no other. Lurching around in washing tubs, your lil' legionaries will be asking for more, even though they're completely washed out!
FOR FAMILIES
Who said that washing clothes was only for parents? At Parc Astérix the whole family does the laundry! Gauls big and small are welcome on this attraction!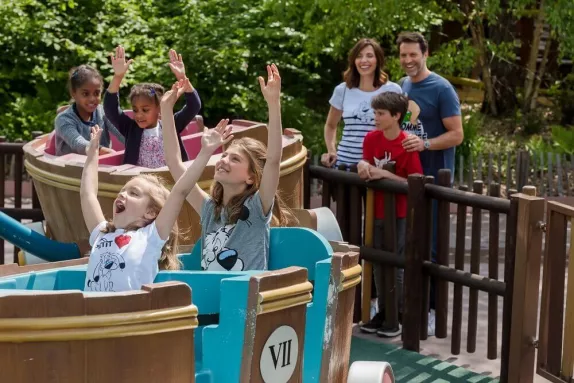 Hilarious
It jerks and jolts
UNIQUE
A merry-go-round with tub seats
The Romans don't know this but…

The druid Lavomatix invented the tub seat. He loves races, and this was his way of adding a bit of spice to the chore of doing the laundry!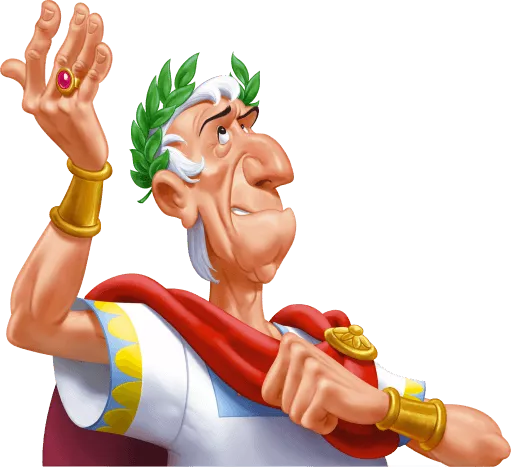 ON THE LEFT
AFTER THE MENHIR
See map