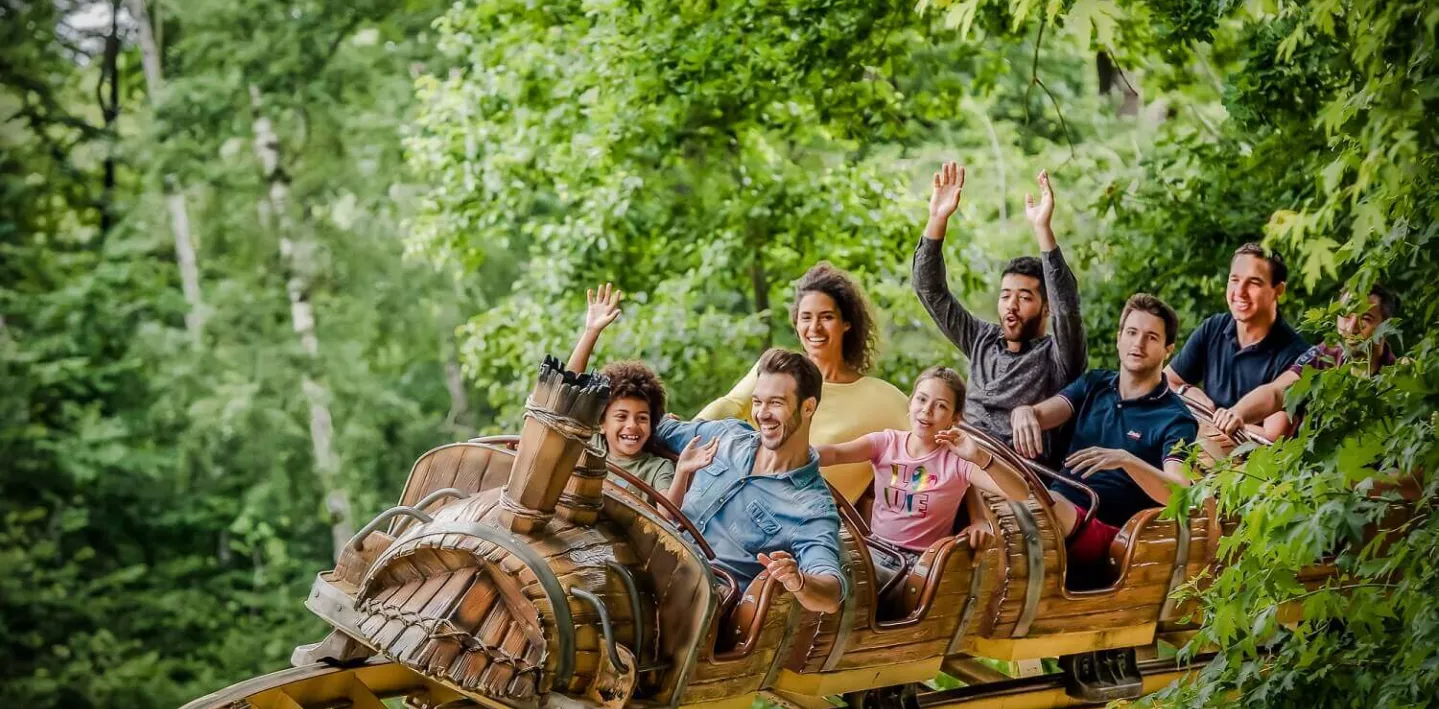 SOS Numérobis
Come along ladies and gentlemen Gauls! The freight train transporting the quarry stones is about to depart. And with the freakiest of architects, the trip will be turbulent.
CRACK UP… LAUGHING!

Head for the Egyptian zone to climb aboard the SOS Numérobis train. Ups, downs, tight curves, speed...on this roller coaster with wooden wagons, everything will make you crack up laughing!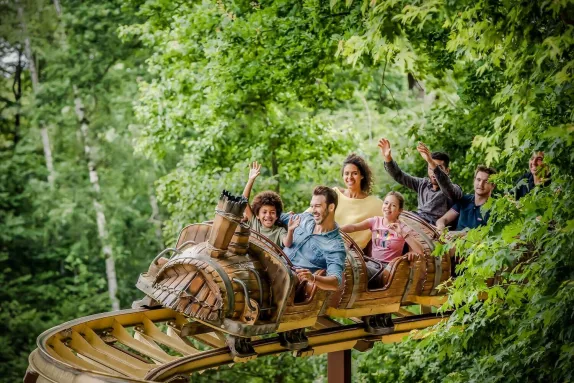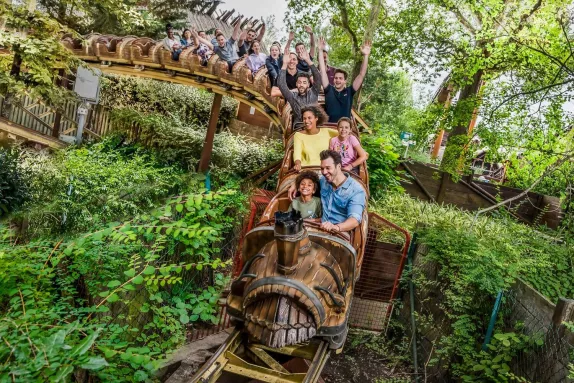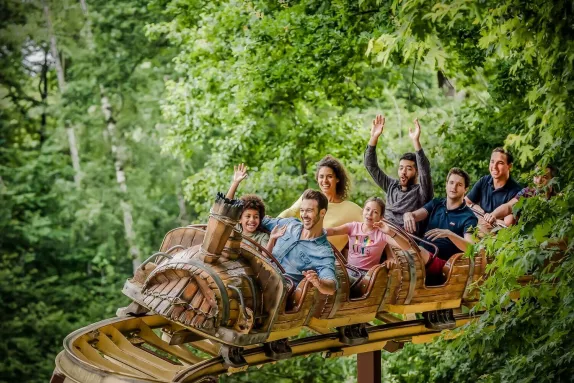 EXCITEMENT
Giggles guaranteed
HAIR-RAISING
Beware of the bends
AS A FAMILY
Minimum height 90cm
Cleopatra can't believe it but…

Numérobis, the least qualified architect in Alexandria, famous for his cubic fantasy buildings, has managed to deliver his charming emperor's brand new palace on time. The grateful Queen of Egypt showers him with gold. History doesn't say how long the palace stayed standing. How about you, how long can you withstand SOS Numérobis without the help of the magic potion?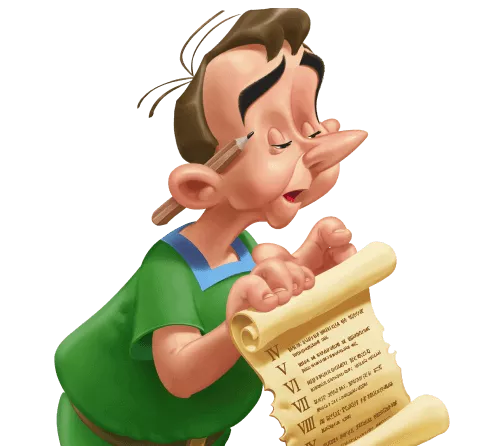 ON THE LEFT
AFTER THE MENHIR
See map