Pégase Express
Step aboard the Pégase Express, the most spine-tingling rollercoaster in Parc Astérix. Chicanes, drops, bumps...We're not going to cart on about it but you'll be winging it on this attraction and leave with your hair all of a tangle – just like Medusa!
IN THE NAME OF ZEUS, BACKWARD MARCH!

Entry via Montparnassos Station in the Park's Greek zone, Pégase Express takes you crashing and roaring through the mythical cities of Olympia, Lutecia and Alexandria up to the temple of the dangerous Medusa. Don't be turned to stone. At the slightest sign of danger, the train, the only one of its kind in Europe, will throw itself into reverse.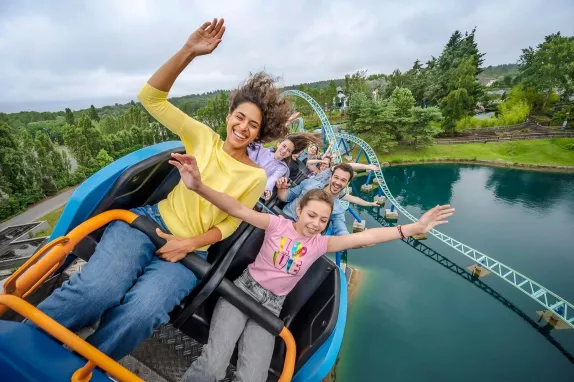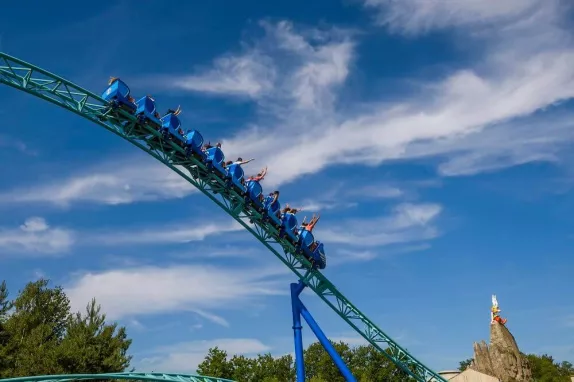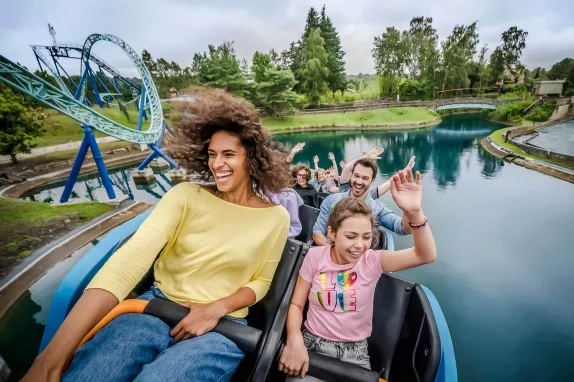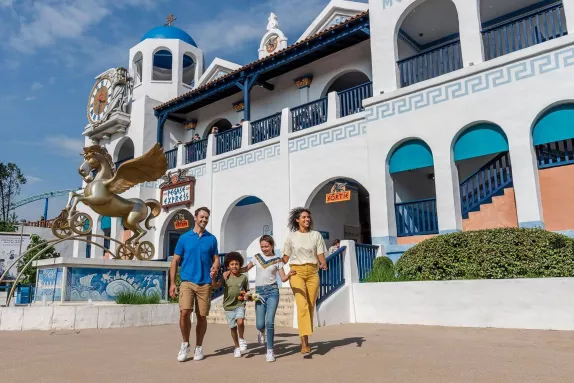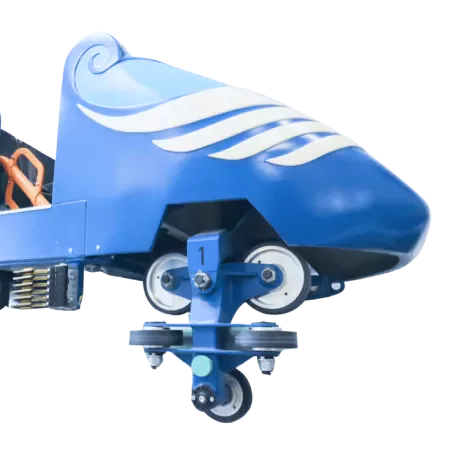 AS A FAMILY
Accessible for everyone
IMMERSIVE
Live like a Greek myth
EXPERIENCE
A journey that's unique in Europe
park services
To make your life easier and enjoy the park even more,
take advantage of our services.
See all services
The Romans don't know this but…

Pegasus could easily fall on their heads! In Greek mythology, Pegasus is a magnificent white horse with wings. Faster than the wind, Zeus gave him the task of carrying back the thunderbolts and lightening to Mount Olympus. The king of the gods ended up sending him to the sky, where he was transformed into a constellation. What about you? Are you ready for a journey into space with your children? Ready, steady, gallop!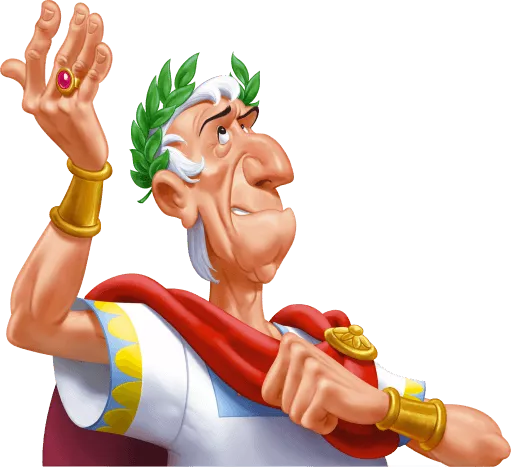 ON THE LEFT
AFTER THE MENHIR
See map