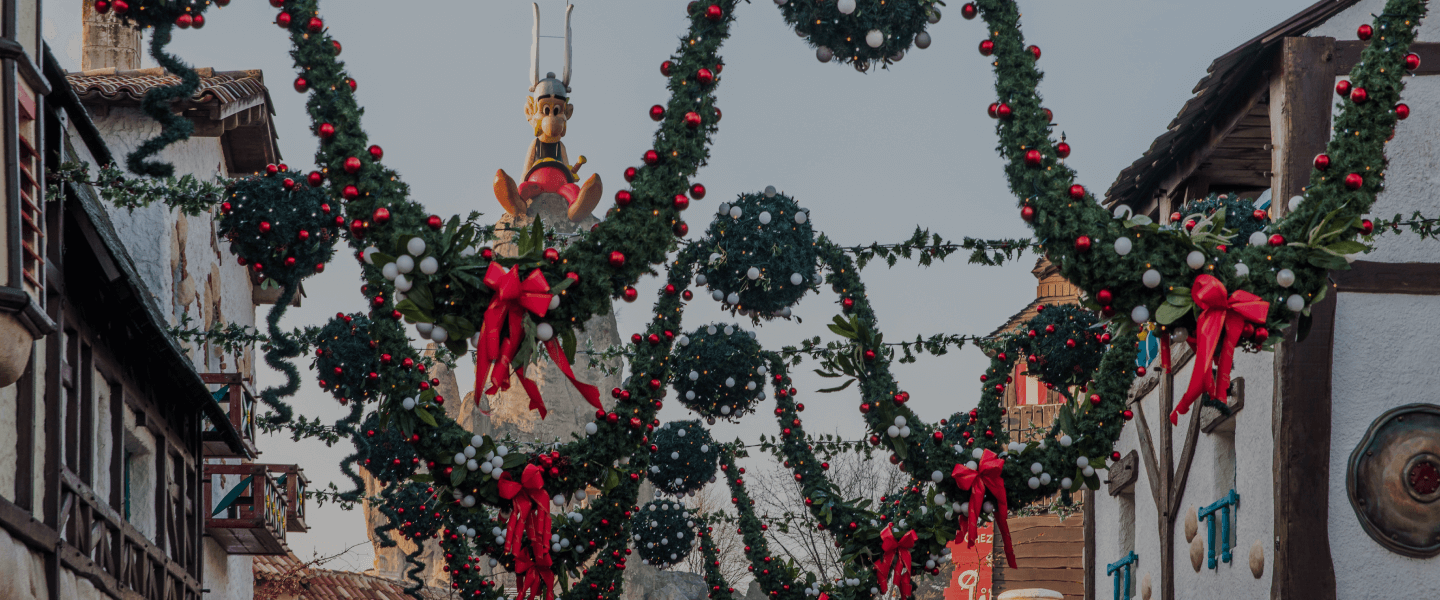 Noël Gaulois
From 18 December 2021 to 2 January 2022
The Park invites you to discover a Gallic Christmas. Snow-capped menhirs, amazing slippery, slidey entertainment and activities, a charming little Christmas market and shows for a truly unique Christmas !
NOËL GAULOIS - FROM 18 DECEMBER 2021 TO 2 JANUARY 2022.
To celebrate Christmas as it should be, the indomitable Gauls have called a truce with the Romans, with much use of snow-covered menhirs, amazing entertainment and activities and Christmas music.

Wonderful Christmas shows full of fun and excitement for all the family.
Attractions
Discover our attractions as you've never seen them before in a unique Chritsmassy atmosphere !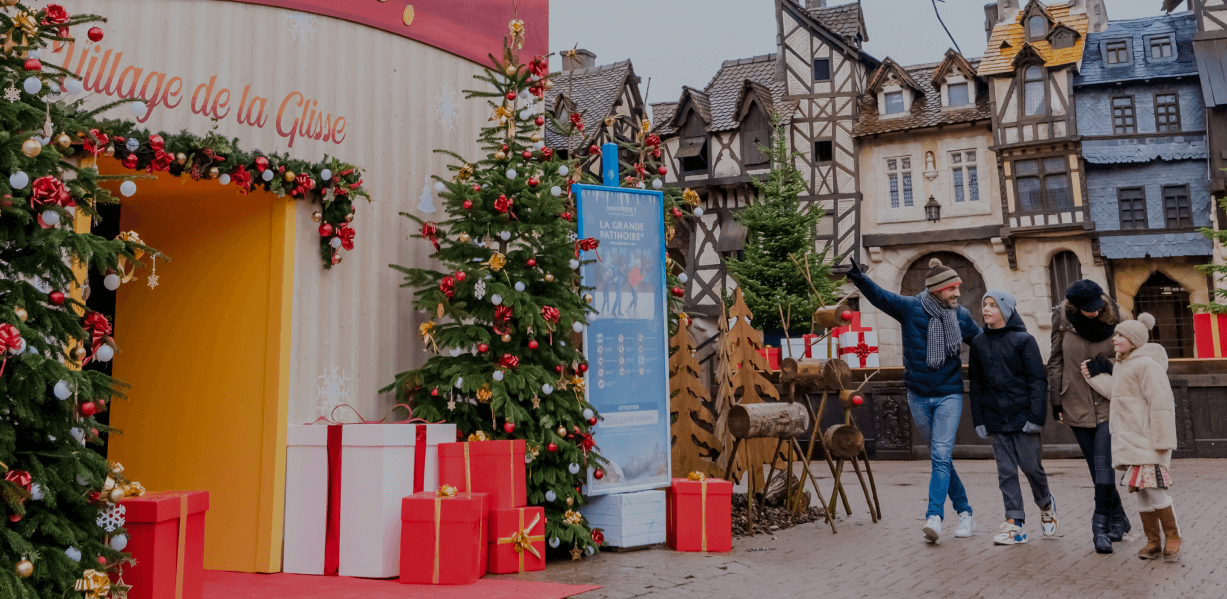 Tous en piste !
Slipping and sliding this winter at Parc Astérix !
In a special covered village space, get your skates on and get ready to twirl !
A skating rink, toboggan runs and a special chidren's area await you for maximum fun for all.
Extended your Gallic adventure and celebrate Christmas and New Year in one of our hotels.
Festive dishes and entertainment will be on the agenda on 24 December and 31 December !
Unique rate
Adult or child
Flexible dated
Access from 18 December 2021 to 2 January 2022
Up to 30% discount on your 2021 package in Les Trois Hiboux Hotel, La Cité Suspendue Hotel or Les Quais de Lutèce Hotel
Valid for the 3 hotels
Unique rate
Adult or child
Dated ticket
Access from 18th December 2021 to 2nd January 2022
Book at least 7 days before the visit
Bien préparer ma venue au parc