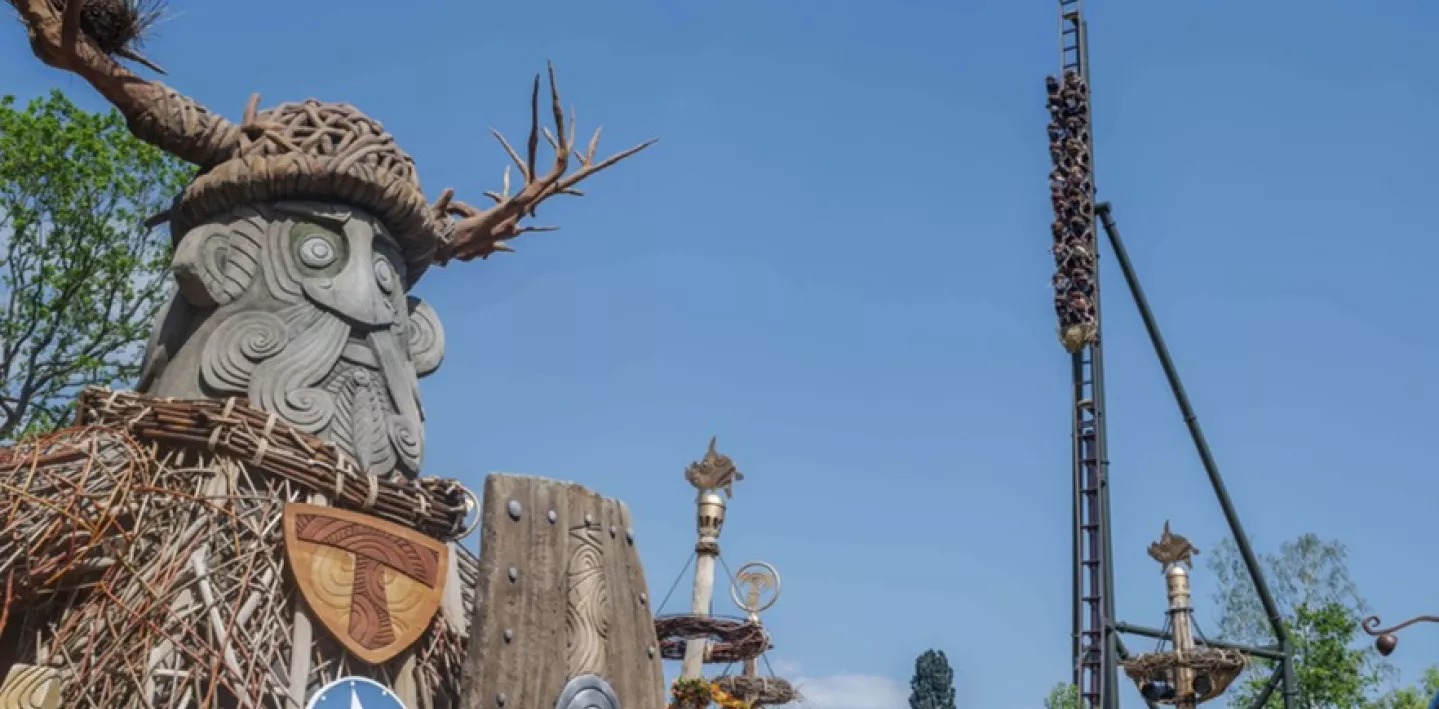 Toutatis
Show your bravery by riding this one-of-a-kind attraction.
Bienvenue chez les Gaulois
Toutatis attraction
Climb aboard a unique attraction in the world. With its 110 km/h and 51 meters high, "Toutatis" is the fastest attraction in France! And as the Gallic God sees things broadly, he also offers himself the world record for "airtimes" on a steel roller coaster (the moment when you take off from your seat): 23 times! Hold on to your helmets!
Abraracourcix, accompanied by the inhabitants of the village, must go to the Tumulus of Toutatis, a megalithic site and place of worship dedicated to the tribe's patron god, to preside over a grand festival organised in his honour. This festival brings together various Gallic tribes, and for the occasion, a souvenir shop and food outlets have been set up around the Tumulus of Toutatis. But the high point of the festivities is certainly the Bravery Ritual – the druids of the Carnutes Forest, with the help of Panoramix, transposed the precepts of the god Toutatis in a ritual of bravery. Visitors will therefore enter the great tumulus and take their places in the wagons to complete the ritual and prove their bravery!
The Toutatis Festival
Discover the Toutatis Festival, this family space which offers a unique attraction in the world, a family attraction, a playground, a restaurant and a shop.
Certain body types do not allow you to board Toutatis in conditions of comfort and optimal safety, please use the test seat located in front of the queue before boarding the attraction.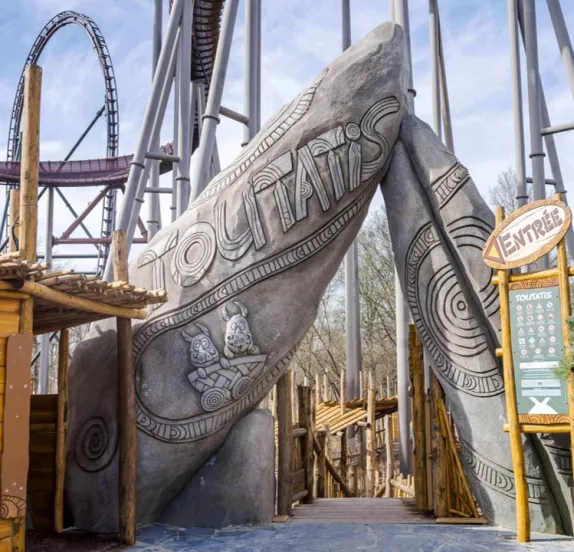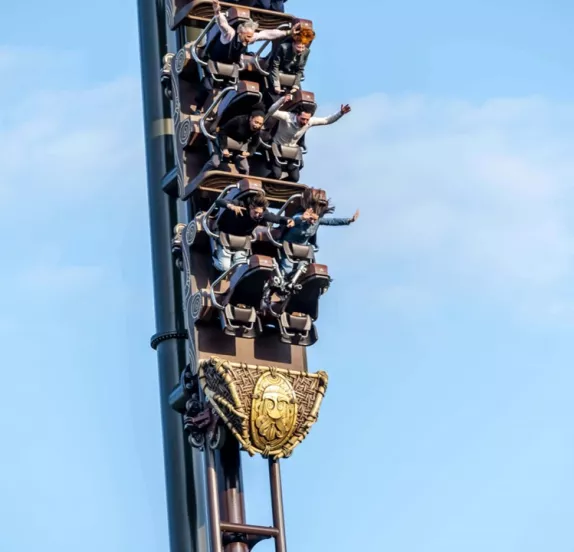 park services
To make your life easier and enjoy the park even more,
take advantage of our services.
See all services
ON THE LEFT
AFTER THE MENHIR
See map