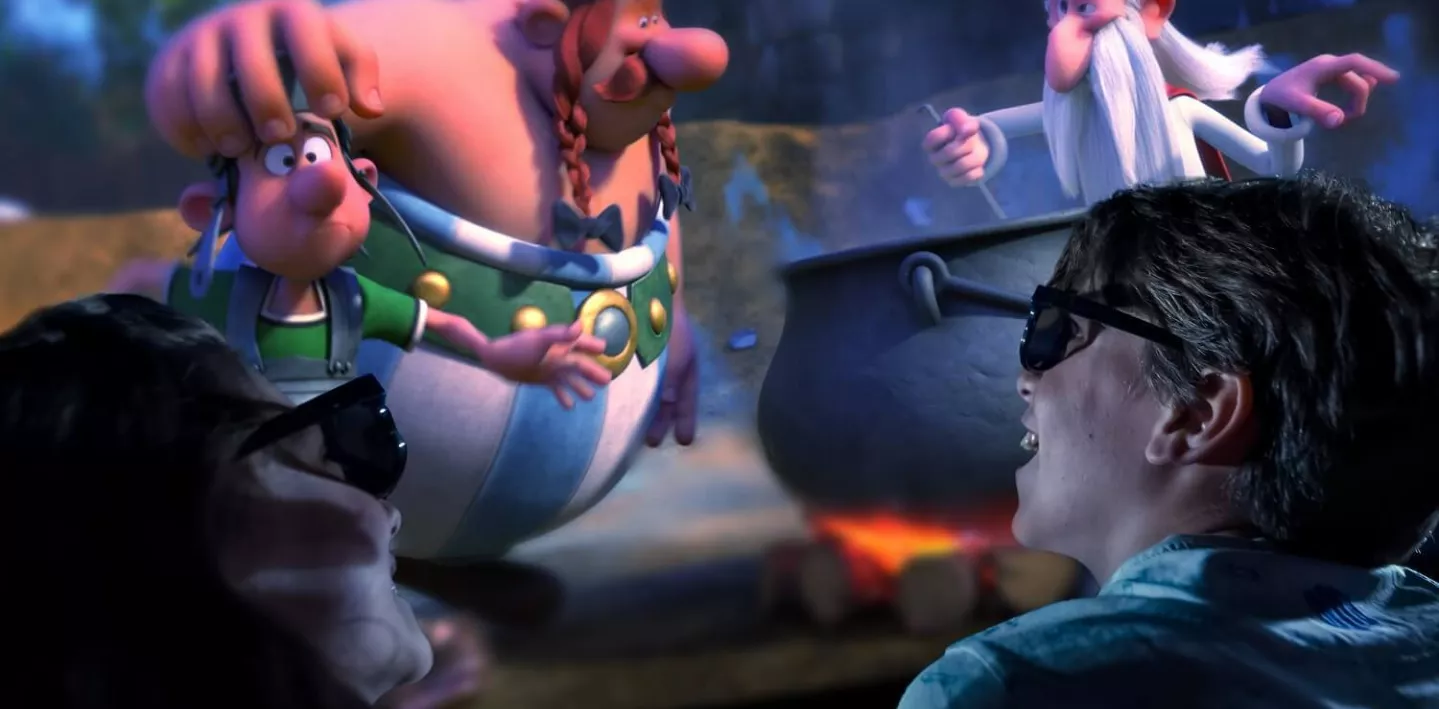 Attention Menhir !
When the indomitable Gauls decide to make a film, believe us, there's no shortage of lumps, bumps and originality. Hold on to your seat, there's going to be shaking, quaking, splashing and shivers! To get ready for this attraction, download our Parc Astér
ARMORICAN SUPERPRODUCTION!

Attention Menhir is the first 4D video film produced by Les Studios Idéfix. Screened in the new dynamic cinema in the Park, immerse yourself as a family in the turbulent daily lives of your heroes. Noises, shaking, smells, water, wind...total immersion.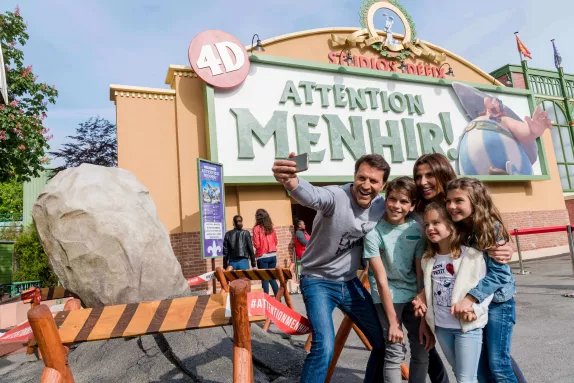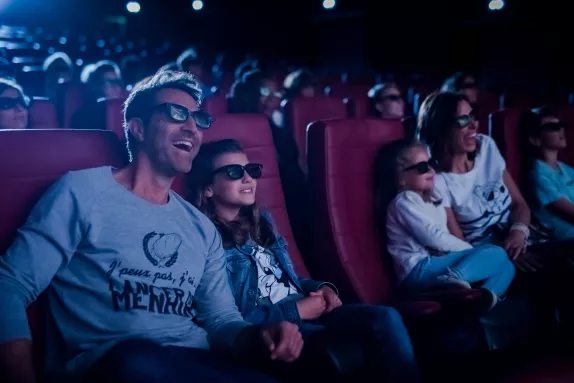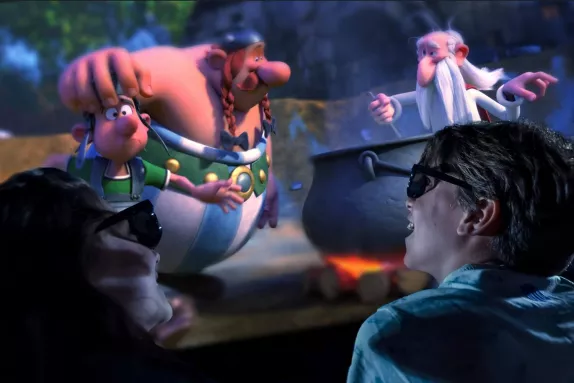 A WOWIE SHOW
Special effects
EXCITEMENT
A family experience
park services
To make your life easier and enjoy the park even more,
take advantage of our services.
See all services
Caesar is hopping mad…

He wasn't even nominated for the golden Menhirs! It has to be said that in 'Attention Menhir', Idéfix literally smashes it (the screen, that is). Visit this attraction, new to the Gallic Village, for a madcap movie, unique in France.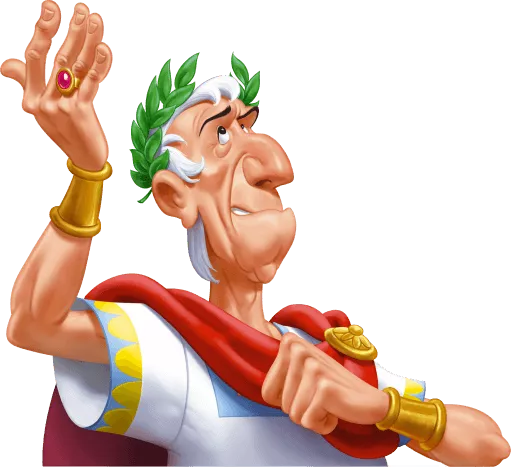 ON THE LEFT
AFTER THE MENHIR
See map