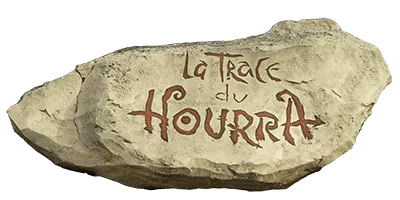 La Trace du Hourra
Climb onto a bobsleigh that's 'Made in Gaul' and experience the unique sensation of sliding at 60 km/h. La Trace du Hourra is an incredible feeling of lightness and new sensations at every turn.
Bienvenue chez les Gaulois
A CHILLINGLY CRAZY CHALLENGE...

Located in the Park's Gaul zone, La Trace du Hourra is a three-part circuit: the Aurochs bend, the fossil spiral and the mammoth double tusks. It's one of the highest bobsleighs in the world and one of the fastest in Europe. Hip, hip, hurrah!
...FOR ALL GAULS…

Including the youngest ones! This family attraction awaits you for this unique bobsleigh ride that is the second longest in Europe, by Toutatis!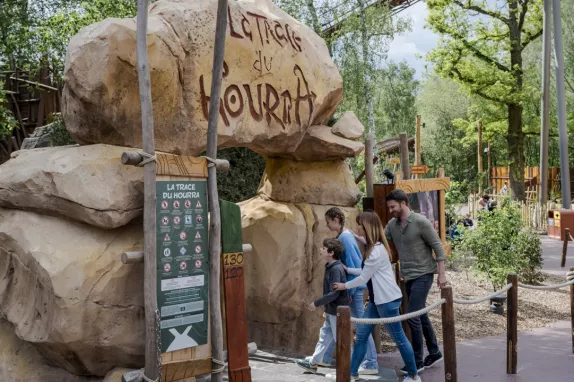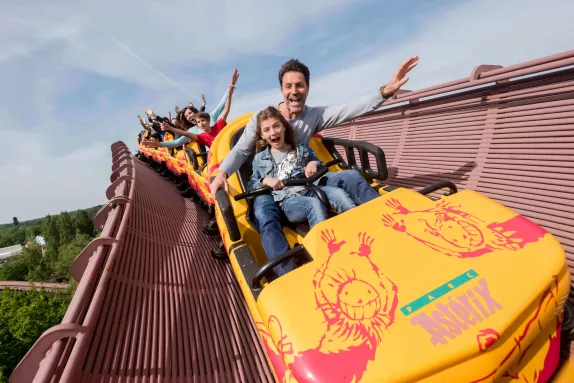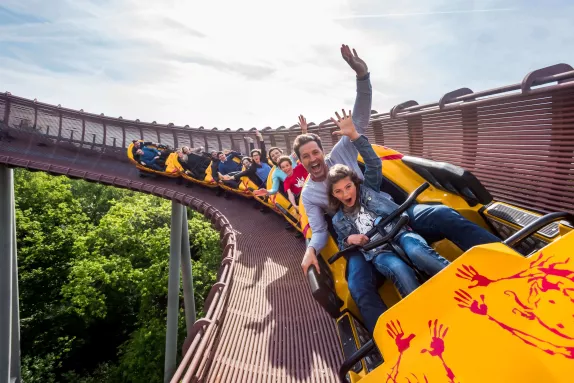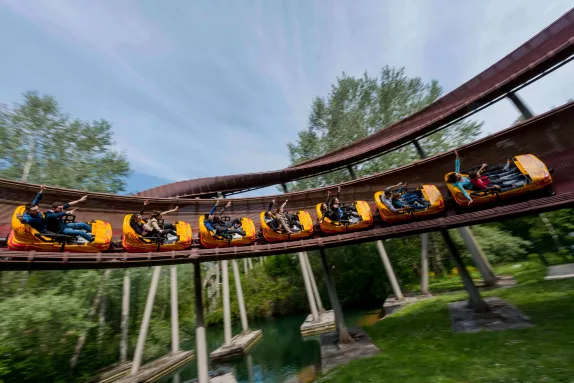 FAMILY
For the little and big ones
SLIPPERY
All the fun of the slide
park services
To make your life easier and enjoy the park even more,
take advantage of our services.
See all services
Stand to attention, lads!

Legend has it that in the Stone Age the first prehistoric man to stand upright celebrated his achievement by yelling "Hourra" (*Gallic for hurrah) at the top of his voice! La Trace du Hourra pays a thrilling homage to him by following the same route first walked by that cave man.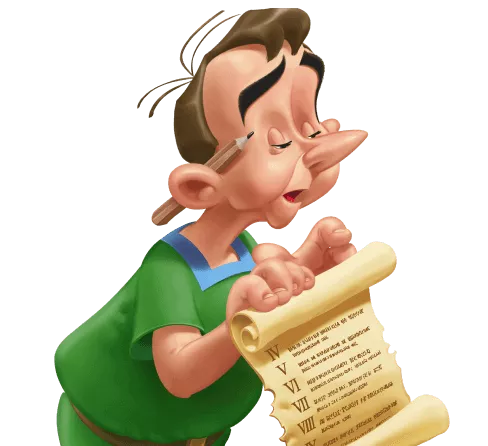 ON THE LEFT
AFTER THE MENHIR
See map