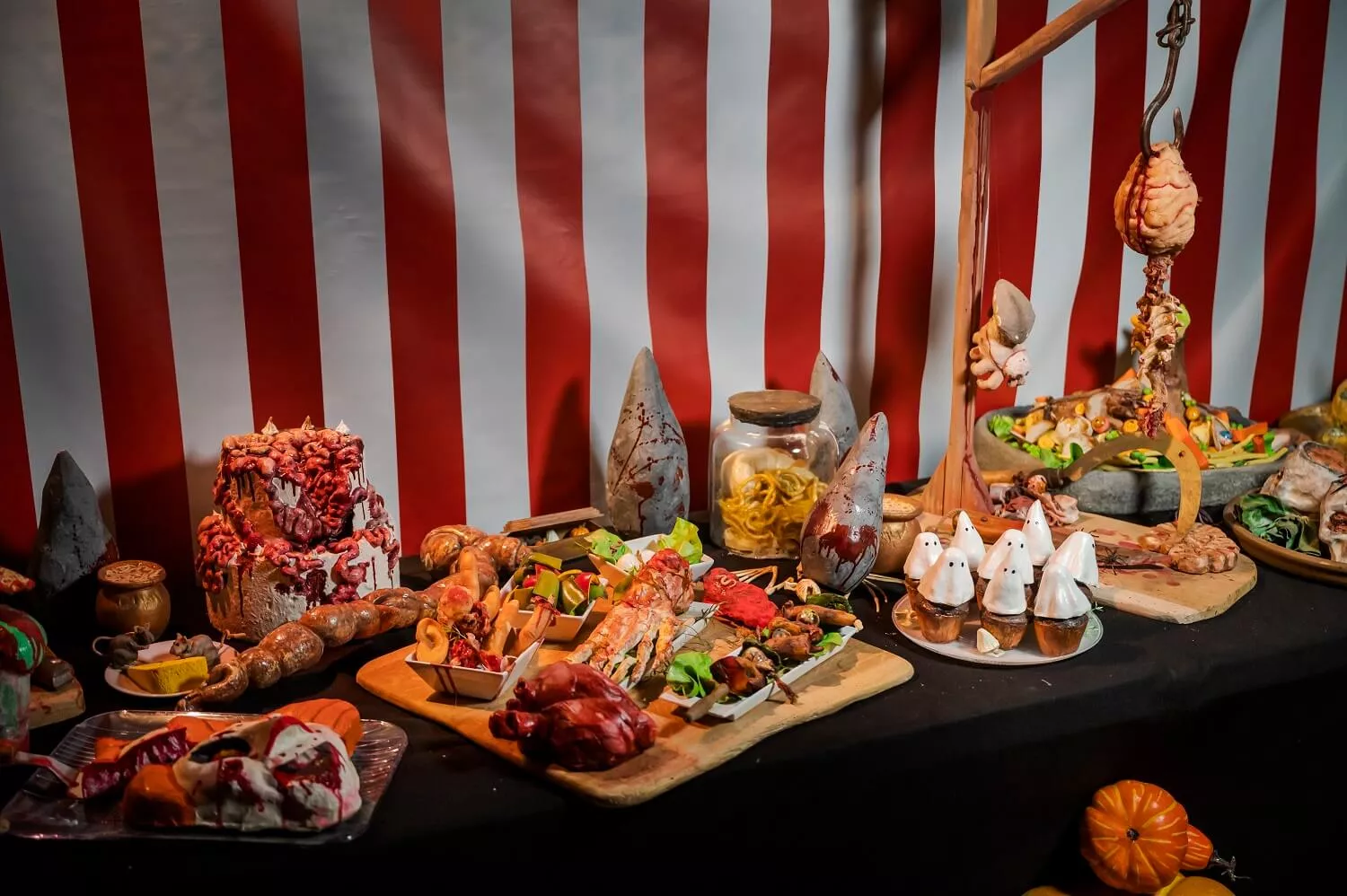 Buffet of horrors - Restaurant Le Cirque
This year's Peur Sur le Parc (Fear on the Park) will see the Restaurant du Cirque transform into a buffet of horrors.
An immersive experience, with unusual encounters and scary animations!
Give your taste buds a thrill with dishes each more terrifying than the last! Are you brave enough to try the "witch's finger" mini hot dogs, or maybe even the bleeding chocolate cake? Those less daring are sure to prefer the sweet pumpkin soup served fresh from the cauldron!
Single rate (adult or child): €32,60
The menu will include:
Buffet of Halloween dishes: mini "witch's finger" hot dogs, salads served in skulls and other terrifying dishes!
Dessert buffet: panacotta with witches' eyes, chocolate cake with maggots and other surprising sweets!
Syringe cocktail
Available on late opening nights the 14, 21, 28, 29, 30, 31 October and 4 November 2023 (from 7:30 pm to 11:30 pm), in addition to a Billet Nocturne.
Booking recommended, limited places, subject to availability. Accessible to all but we advise against bringing young, more sensitive children. Offer valid for Season Pass holders.
Offer dated and bookable until the day before your visit.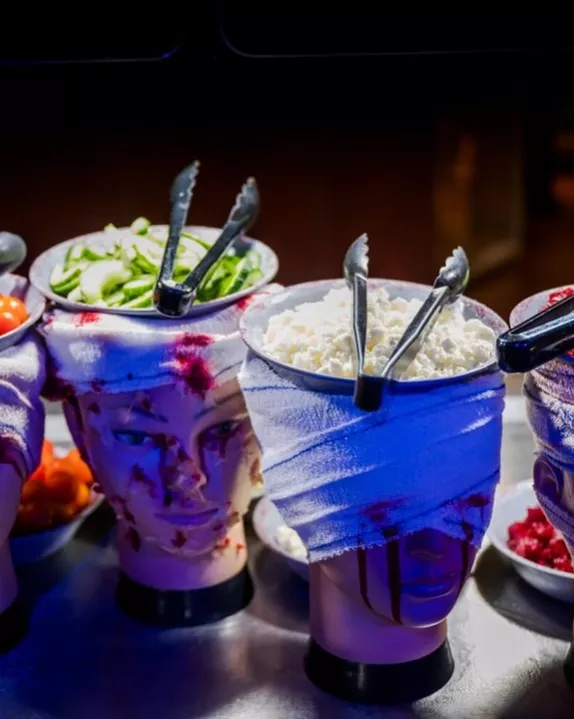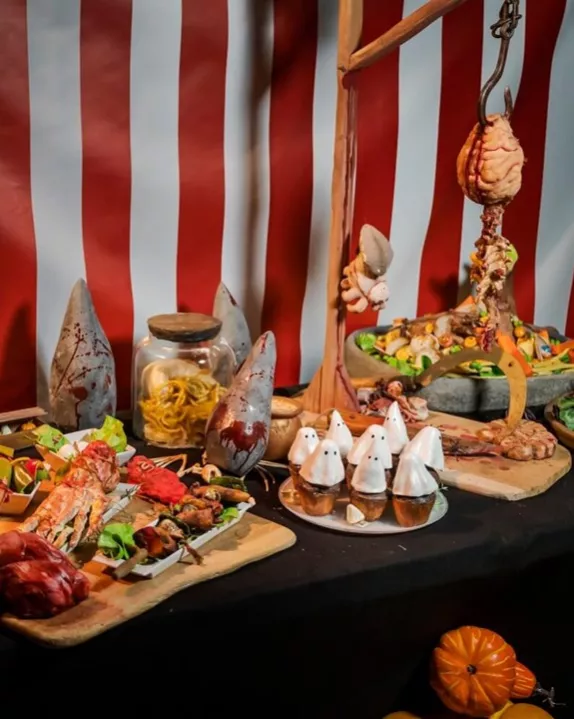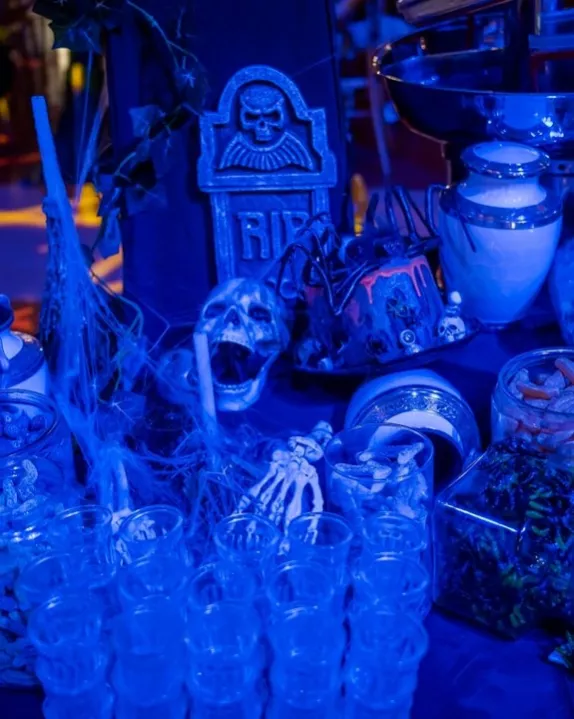 ON THE LEFT
AFTER THE MENHIR
See map