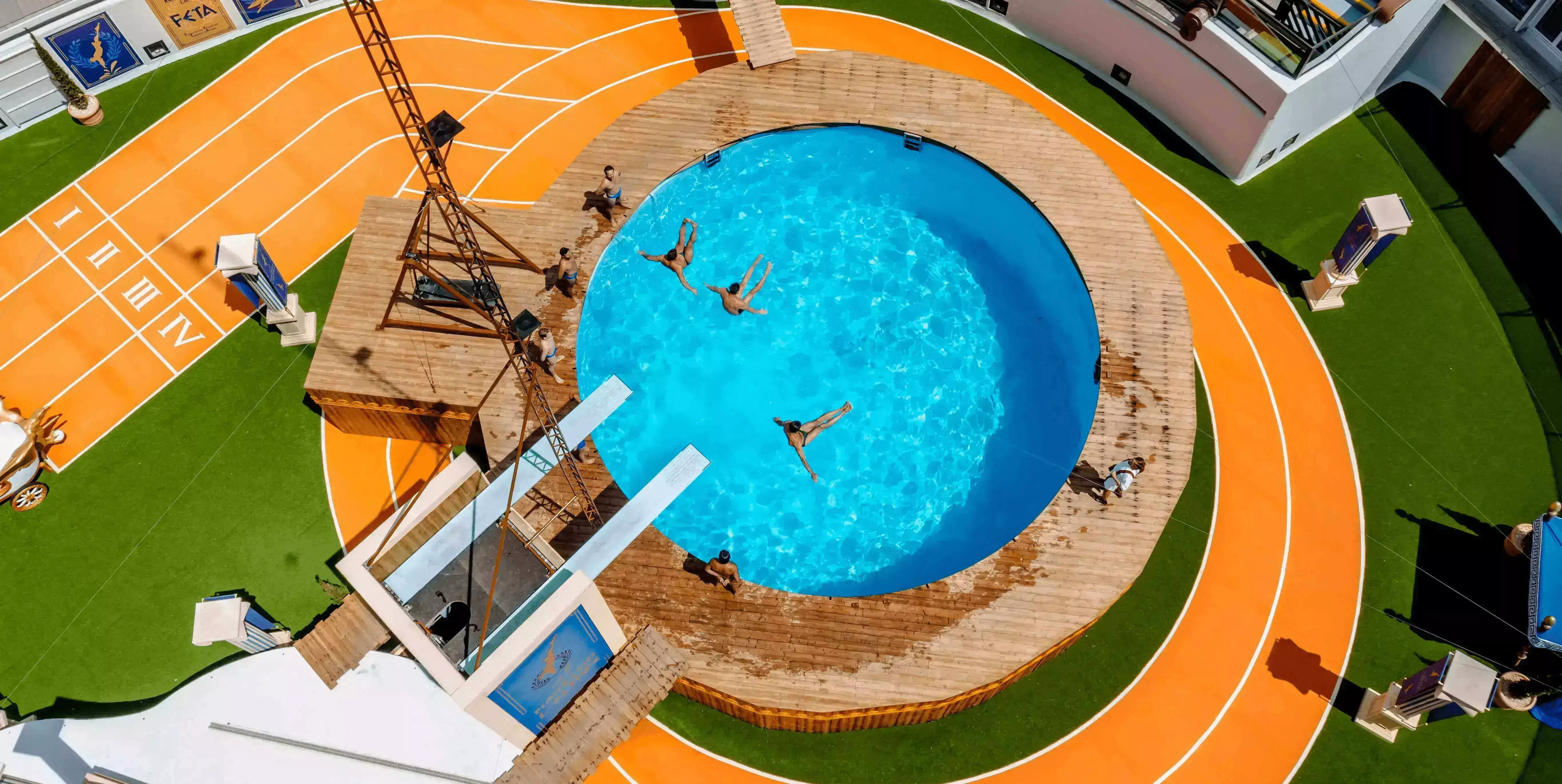 Les plongeons de l'Olympe
It is in honor of Zeus that 4 Roman and Greek athletes will compete in a diving competition at the Poseidon Theater in the heart of The City of Olympia. At the end of the team events, 8 athletes will perform figures just as spectacular as each other, the victorious delegation will compete in the individual competition, and in the end, only one will remain!
This show may be off on certain weekdays.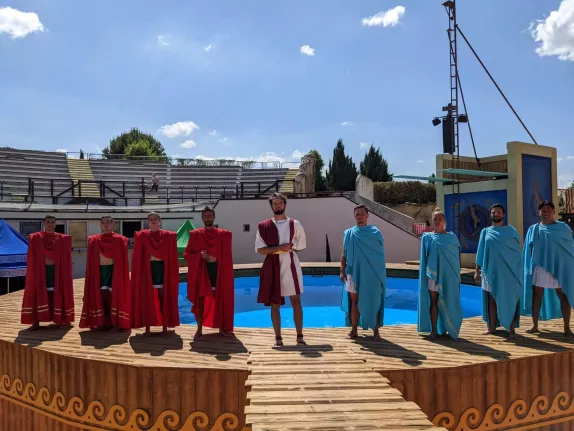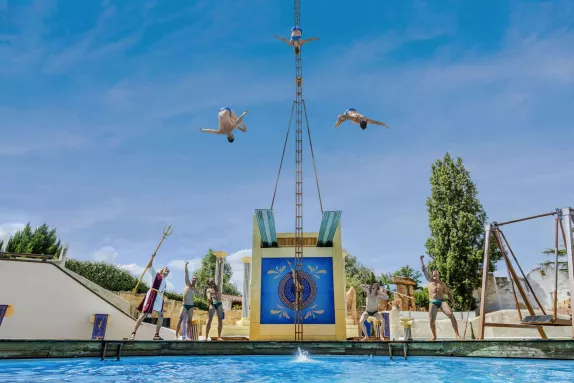 ON THE LEFT
AFTER THE MENHIR
See map