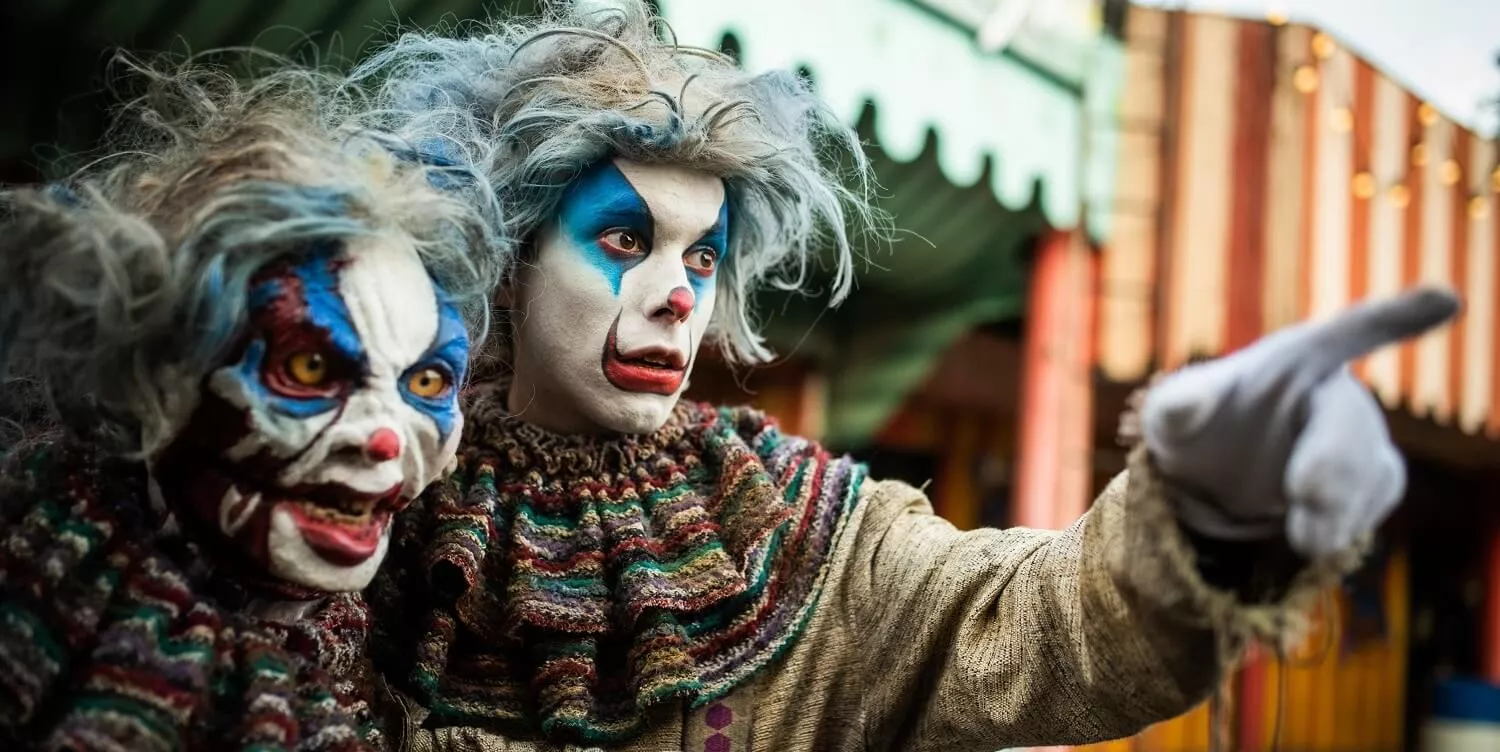 La foire aux 6 Trouilles
In a disused party venue, squatters set out to help visitors experience 6 incredible adventures.
In an abandoned carnival, psychedelic characters have the mission to give visitors 6 experiences through dances, stunts or games of all kinds.
Location: Opposite the "Les Chaudrons" attraction.
Not recommended for children under 10 years old.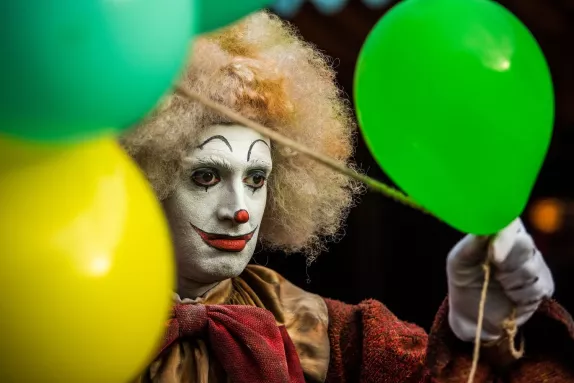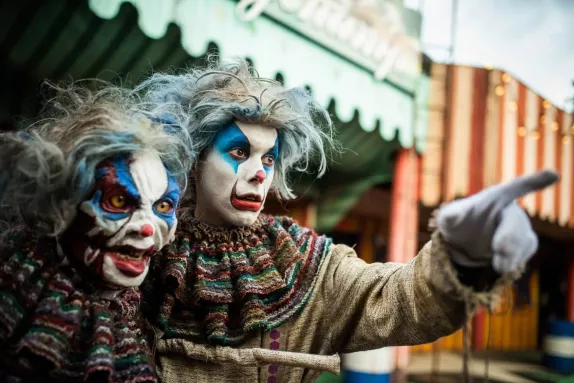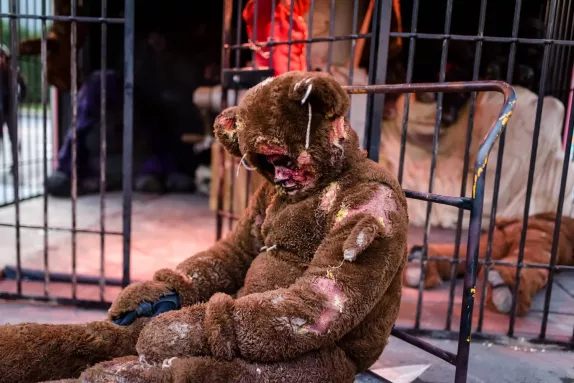 ON THE LEFT
AFTER THE MENHIR
See map