Menhir Express
Obelix is snowed under. Too many Menhirs to deliver to Parc Astérix! Want to help him? Well, climb aboard one of the floating menhirs on the Menhir Express. We warn you, it's sweaty work and you'll get your shirt wet!
Bienvenue chez les Gaulois
AVALANCHE OF MENHIRS

The delivery route starts in the Park's Gaul zone. A rocking boat and whirlpools, we're warning you it's pretty rough. Watch out for the drop! The one we have in store for you will definitely quench your thirst for adventure!
FOR ALL THE FAMILY

The attraction isn't as sweet as a song by the bard Assurancetourix but it is accessible to Gauls both big and small (minimum height: 1 m)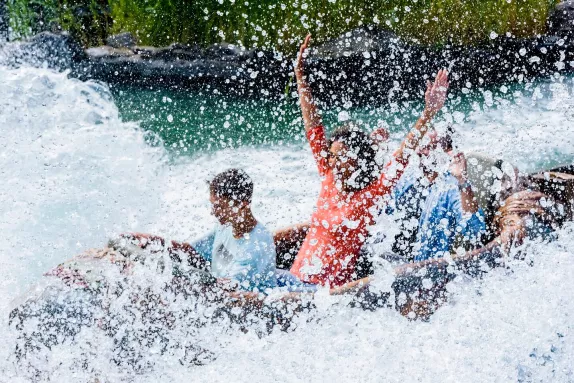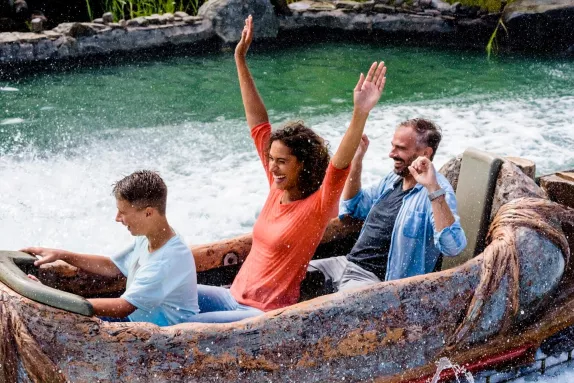 for all the family
Little and big Gauls
THRILLSEEKERS
13 metre drop
REFRESHING
Water attraction
The Romans don't know this but…

Menhir comes from two Breton words, "Men" meaning stone and "Hir" meaning long. They can be found all over the world, either as single stones or in rows. But they don't all look like the ones that Obelix  delivers. They are different shapes depending on their use: flat to frame the doors of dolmens, triangular as road markers, oval to designate a notable event...And, as you'll see, Obelix's delivery round leaves no menhir unturned and is always a landmark event!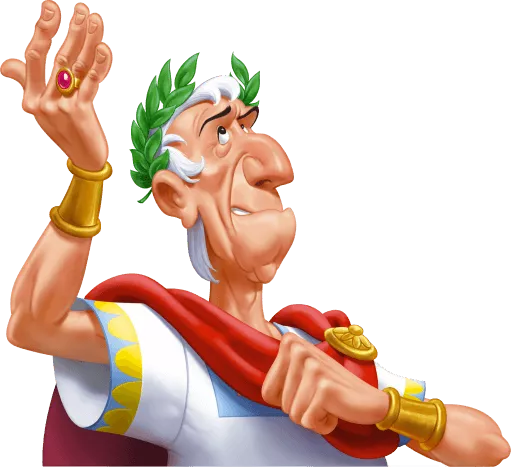 ON THE LEFT
AFTER THE MENHIR
See map