Goudurix
Are you a risk-taker? To find out, climb aboard our sensational Big Dipper. Tested and approved by the bard Assurancetourix. Apparently, his singing was never as high pitched as the day he tested this attraction.
SPINE-TINGLING IN THE VILLAGE

Head for the Viking zone to start a dizzying climb up to a height equivalent to 12 storeys. The view of the Park is amazing, well that's if you manage to keep your eyes open at speeds of up to 90 km/h and all the loop the loops…

The attraction is accessible to the most adventurous families and children at least 1.40 m tall.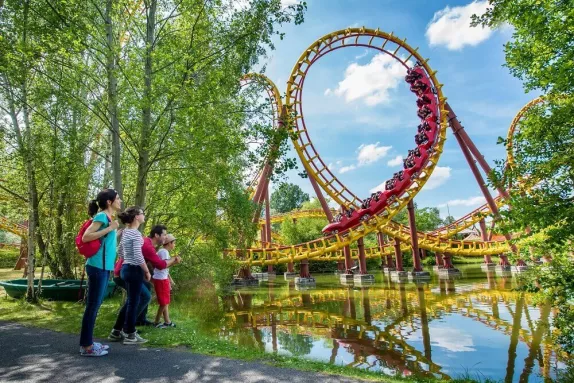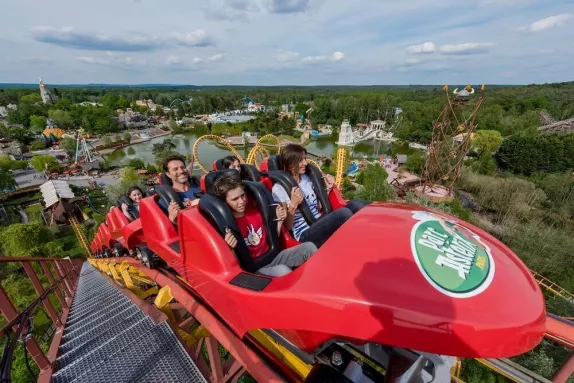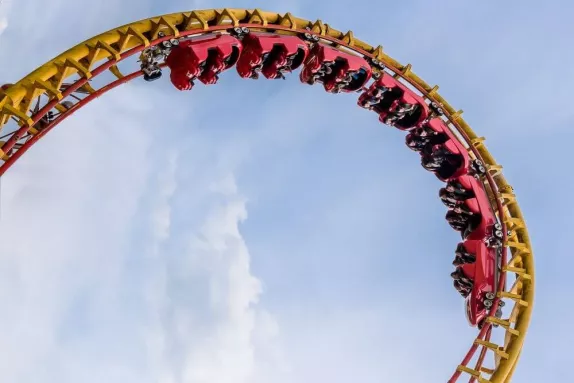 THRILLS
A high speed of 92km/h
UNIQUE
Hang upside down 7 times
park services
To make your life easier and enjoy the park even more,
take advantage of our services.
See all services
A very cool guy

A huge fan of the beautiful Italian chariots from Mediolanum and the legendary party nights in Lutetia's catacombs, Goudurix, the  chief Abraracourcix's young nephew, is a totally cool guy. And, as you'll see after one or two loops, that's in every sense of the word!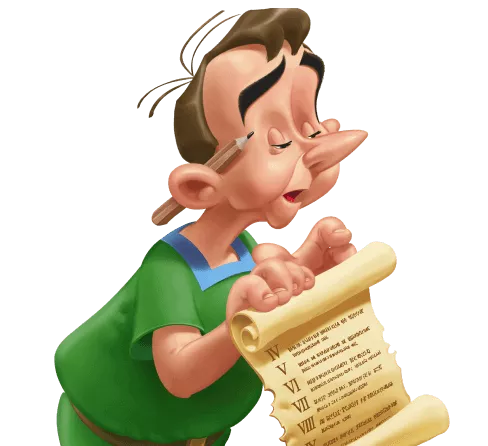 ON THE LEFT
AFTER THE MENHIR
See map