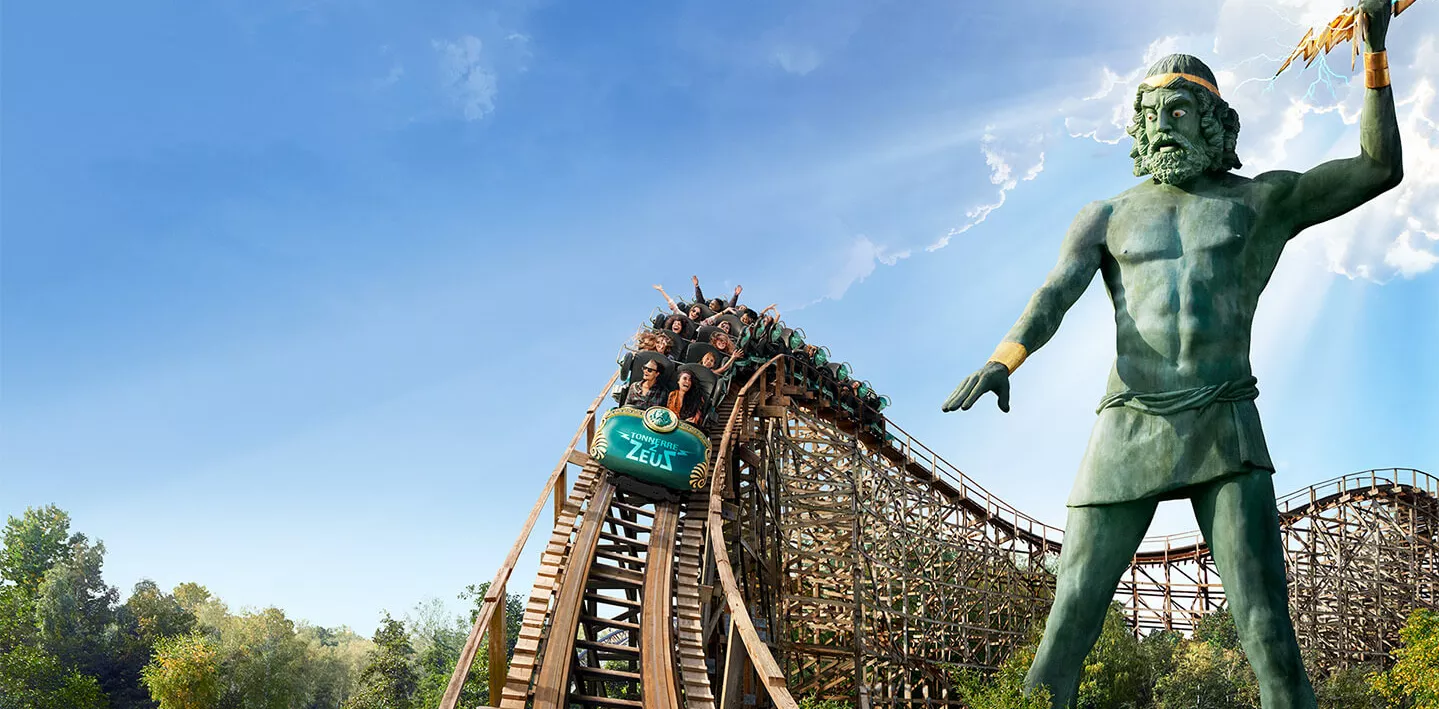 We're about to take off to Olympus on this roller coaster made entirely of wood. Excitement guaranteed! At 30 metres high, it's a dizzying trip and the view will take your breath away! Well, that is if you keep your eyes open because at 84 km/h, the view
WOODEN YOU KNOW IT!

The circuit crosses the Park on 1 km of wooden rails. Your wagon rattles on this attraction. Dizzying climbs, spirals...Zeus spares you nothing.
WANTED: DARING VISITORS

Notice to families who are scared of nothing and young Gauls at least 1.30 m tall, Zeus awaits you with a challenge!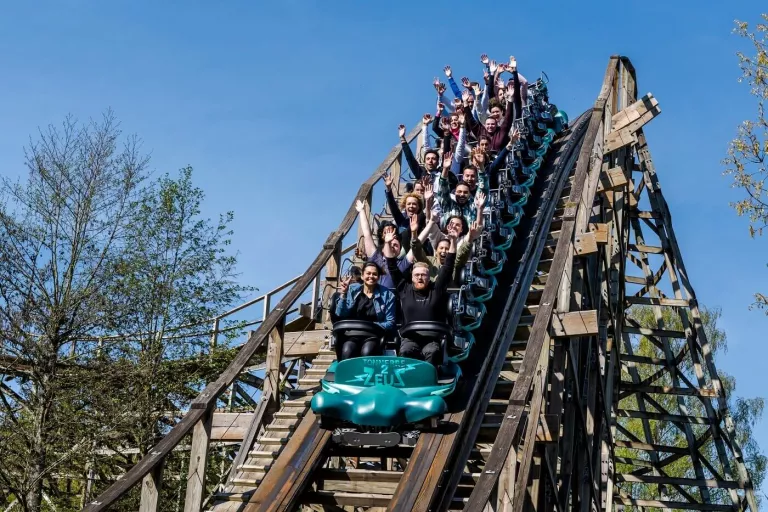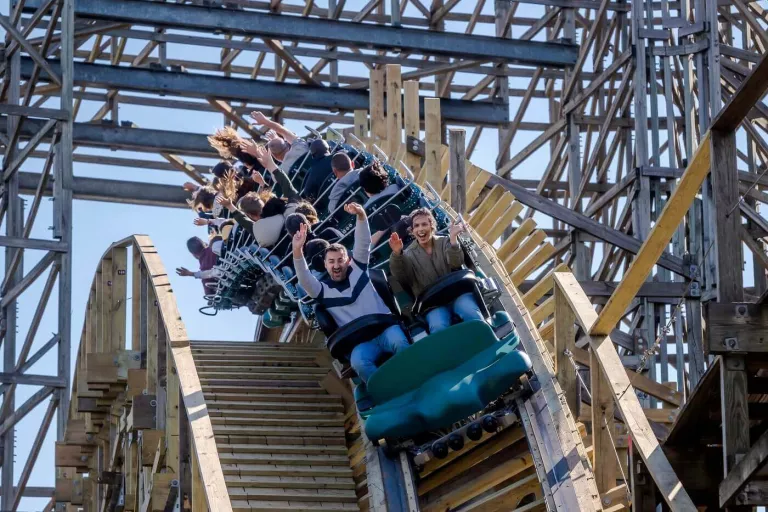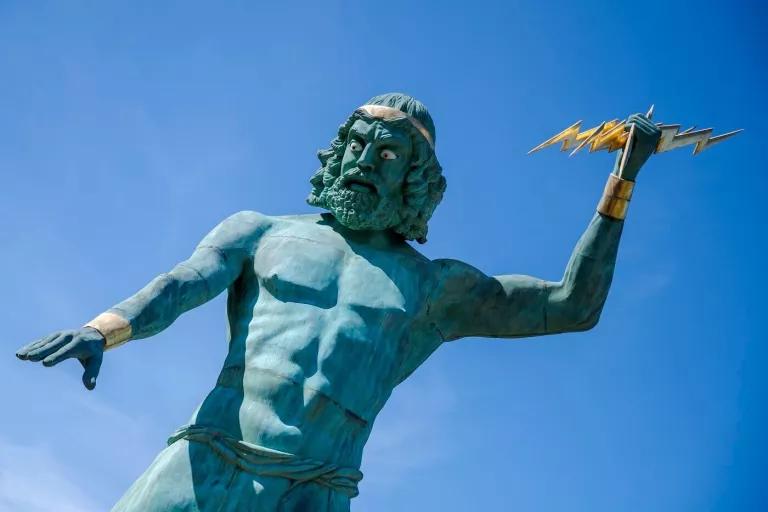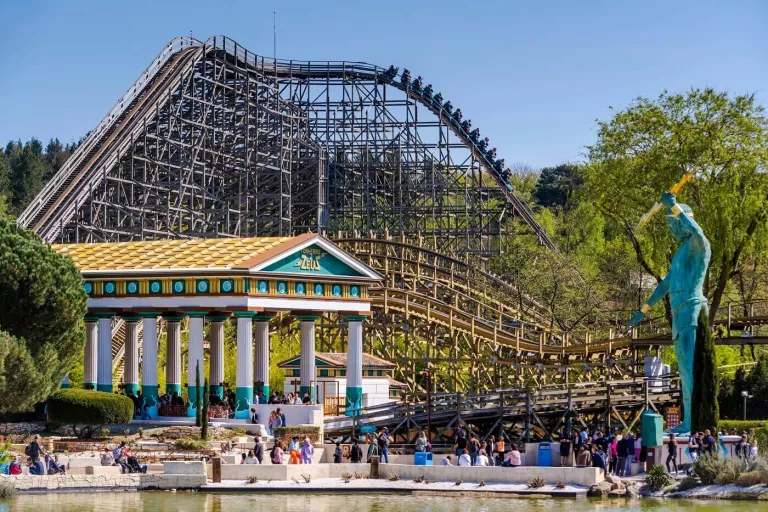 park services
Pour vous faciliter la vie et profiter encore plus du parc,
bénéficiez de nos services.
See all services
The Romans don't know this but…

Zeus, the god of the sky and thunder, is known as the most powerful, the most respected and the most bad-tempered god on Mount Olympus. If the thought of being struck by Zeus's thunderbolts terrifies you, here's a piece of advice: as you go under his statue, look skywards. Close up, Zeus is much less impressive than he appears!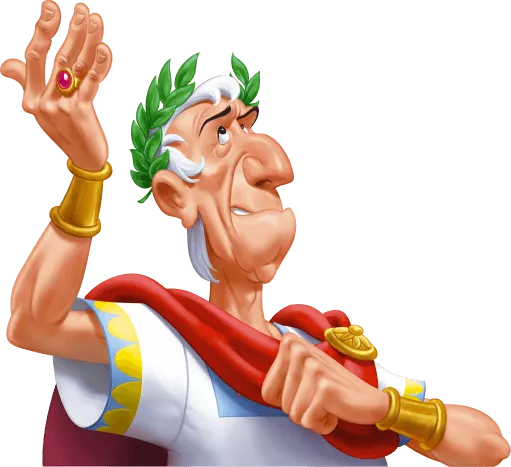 ON THE LEFT
AFTER THE MENHIR
See map