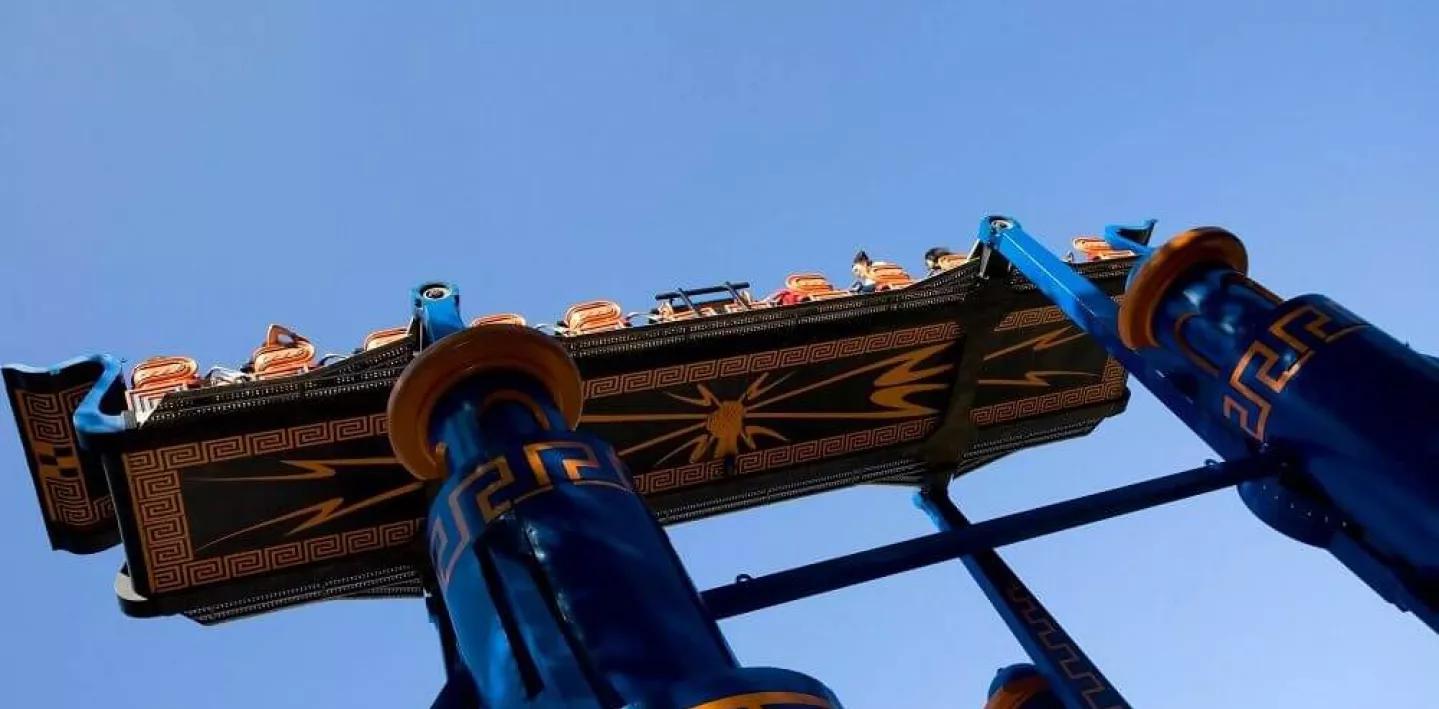 Le Cheval de Troie
Gallant visitors, enter the legend of the acrobatic horsemen of Armorica as you step into the carriages of Le Cheval de Troie. You'll soon find that you need to keep your steed on a tight rein if you want to travel high!
TROIE, HERE WE COME!

Head for the Greek area of Parc Astérix to take your place on board Le Cheval de Troie. Spinning high in the sky, at over 12 m above the ground, this crazy flying carpet will turn you completely bonkers. Take a Roman athlete's word for it!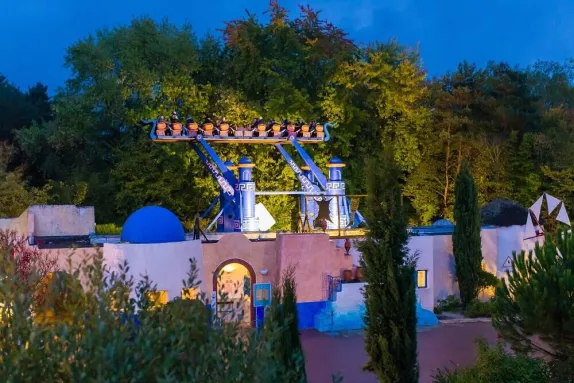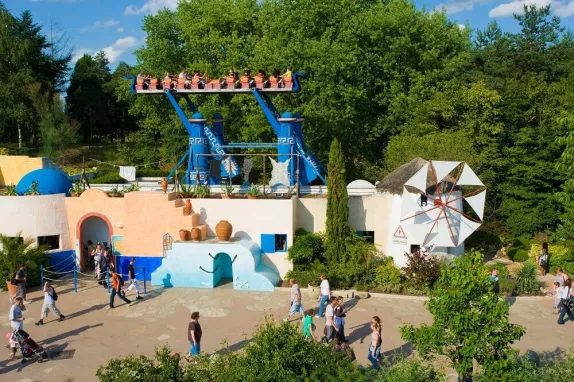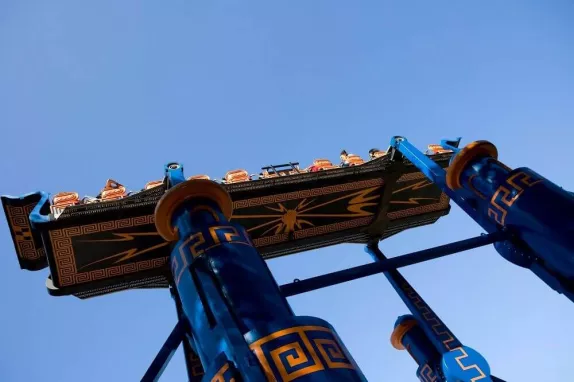 TURBULENCE
Every which way
BIG LEGIONARIES
Minimum height 1.40 m
The Romans don't know this but…

The Greeks had more than one trick up their earthenware jars. Tired of fighting the Trojans, they built a huge wooden horse for their warriors to hide in. They pretended to stop fighting, and left the horse as an "offering" for the Trojans. The Trojans were a pretty conceited lot and took the horse home with them. Then the warriors just had to leap out and open the city gates to let their army in. At the Park, mounting Le Cheval de Troie is like opening the gates to an army of thrills and spills!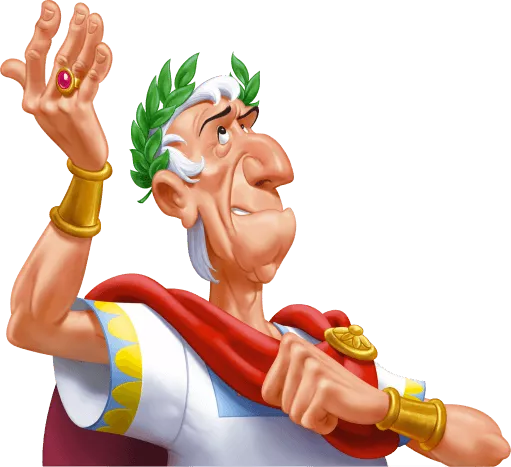 ON THE LEFT
AFTER THE MENHIR
See map