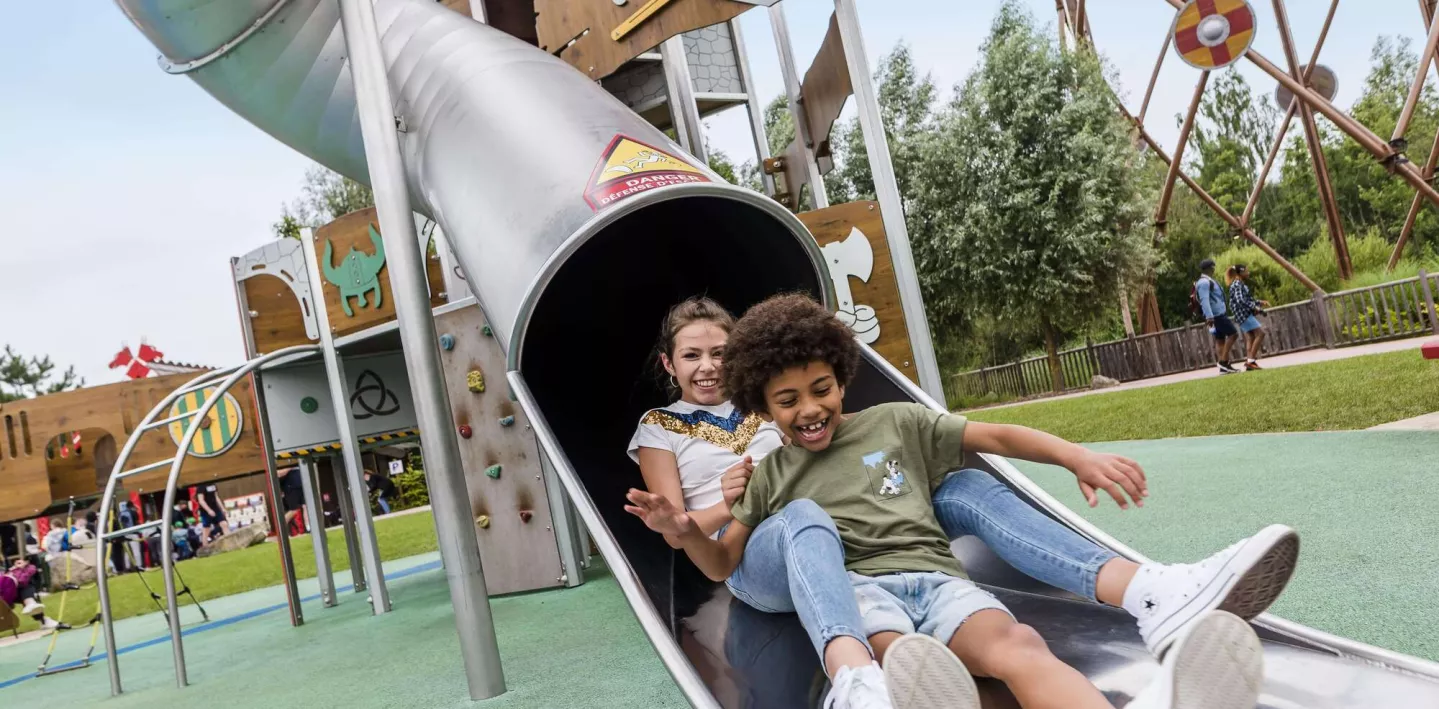 Viking Playground
Ahoy there shipmates, do you know the secret behind the Vikings' tip-top fitness? Easy. Everything they did was a good excuse for training. So, do the same as them! Come and let your hair down on their Viking ships and in their Viking houses.
AHOY THERE FROM THE SHIP!
Climb up to the crow's nest on the Viking ship, slide down the giant slide or venture onto a wobbly gangplank. In this playground suitable for the youngest Gauls, your apprentice Vikings will be afraid of nothing!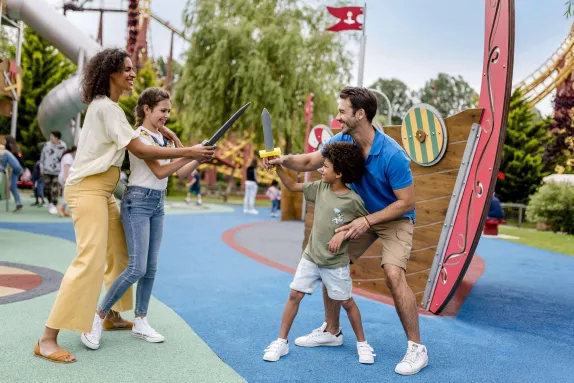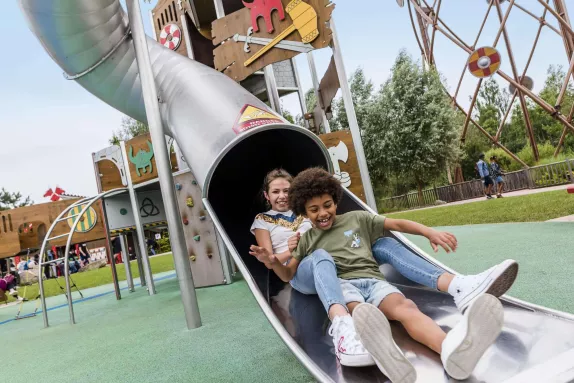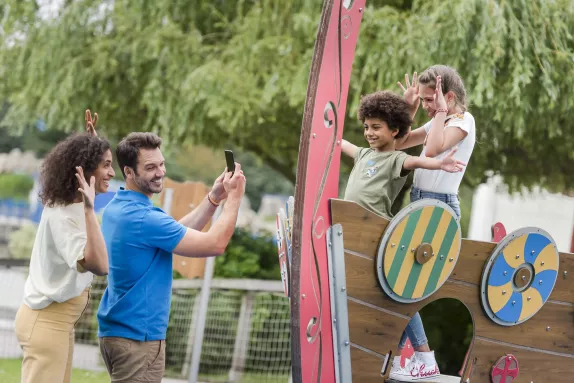 YOUNG GAULS
Accessible to everyone
EXOTIC
Journey to the land of the Viking ships
This Viking-themed playground is not to be missed for all adventure-loving kids. Plan a stop here during your visit for the little sailors in your family and let their imagination run wild!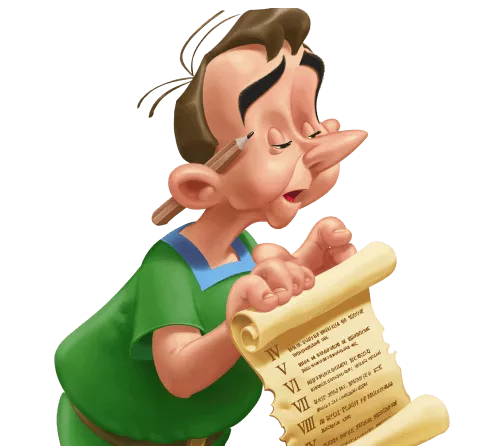 ON THE LEFT
AFTER THE MENHIR
See map