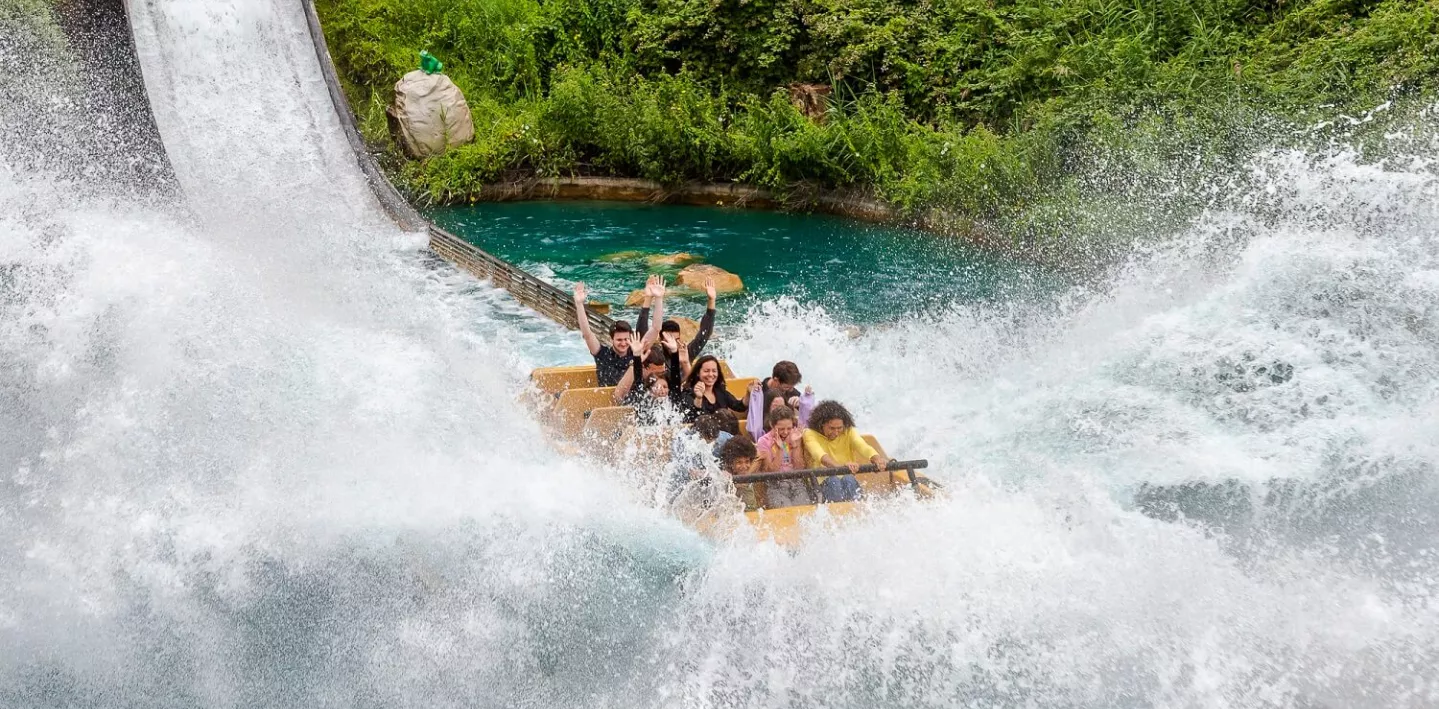 Le Grand Splatch
The rivers, like everything else in Parc Astérix, are anything but gentle and meandering. See for yourself by hopping on board one of the boats on our Grand Splatch. Come prepared with oilskins, it's a splashing finale!
Bienvenue chez les Gaulois
TAP INTO YOUR COURAGE!

Located in the Gaul zone, the Grand Splatch is an aquatic circuit over 600 m long on top of Asterix's rock with two drops including one from 11 metres high. At least, fans of thrills won't be left high and dry!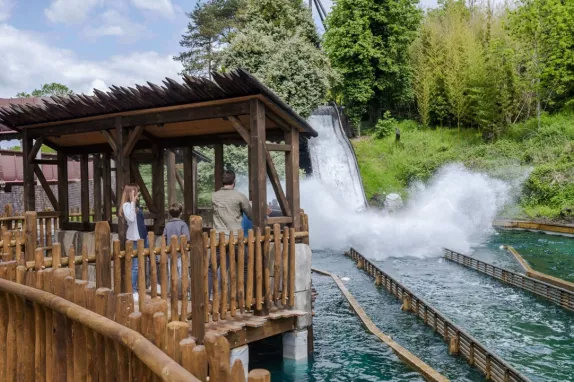 REFRESHING
Guaranteed splashing
HAIR-RAISING
Watch out for the rapids
FOR ALL THE FAMILY
Little and big Gauls
The Romans don't know this but…

This attraction was one of the first in Parc Astérix and was erected in the 'Welcome to Gaul' zone at the same time as the Park was being built. That's not the only unique thing about it because it was also one of the first attractions with a drop to be built in Europe. With such a glorious history, you can't possibly walk past without dropping in with your family or friends!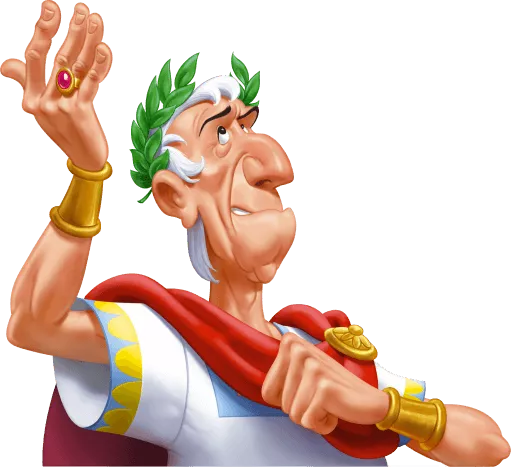 ON THE LEFT
AFTER THE MENHIR
See map